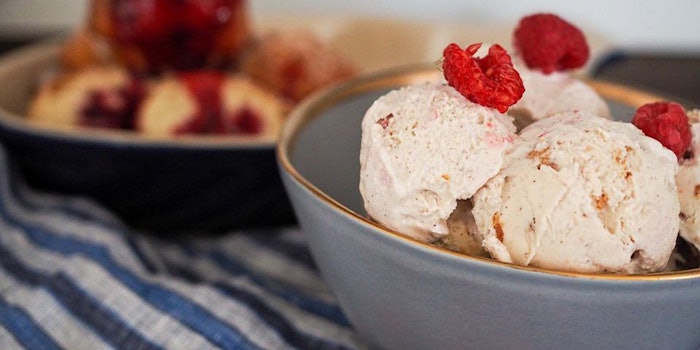 Clementine's Naughty and Nice Creamery has released three Hanukkah inspired flavors of ice cream.
Related: Clementine's Creamery Releases Boozy Apple Pie Ice Cream
These flavors include:
Rugelach, a rich vanilla and cream cheese ice cream with notes of warm cinnamon, brown sugar, sweet apricot and house-made Rugelach filled with walnut, sultanas and golden raisins. 

Sufganiyot, a vanilla and nutmeg base with a lemon with a slightly tart ribbon of house-made raspberry jam swirled around light, spongy yeast doughnuts. 

Challah Bread Pudding, a salted caramel ice cream spiked with Saint Brendan's Irish Cream Liqueur, mixed with chunks of challah bread budding made with Companion Baking's challah loaves.
The creamery, located in Missouri, ships across the United States.