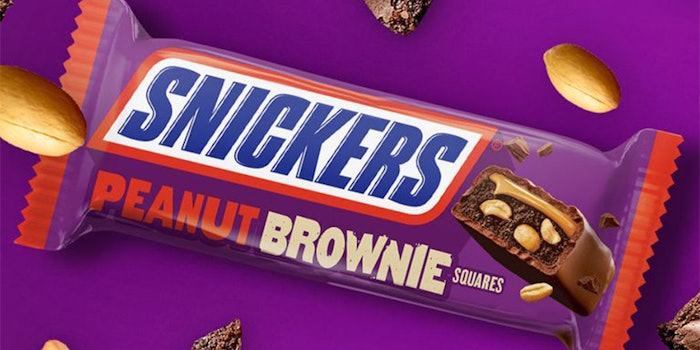 Snickers has announced its newest flavor, the Peanut Brownie sqaures, available December 2020.
Related: Ghirardelli Debuts Holiday Flavor
The candy bar contains a layer of caramel and a chewy peanut-brownie filling, coated in the classic Snickers chocolate.
The Peanut Brownie squares will be available in a single 1.2 ounces sqaure, 2.4 ounces squares and a 6.61 ounces pouch, at retailers nationwide.