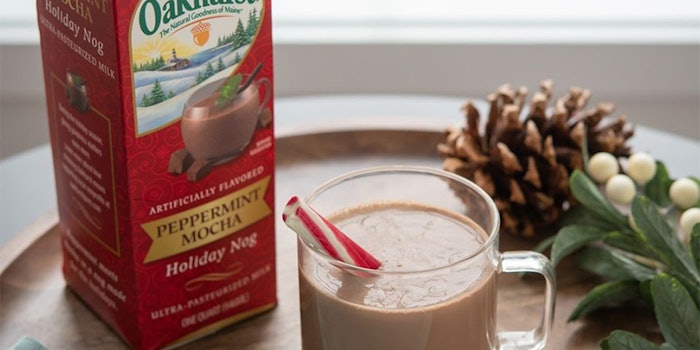 Oakhurst Dairy has released its Peppermint Mocha Holiday Nog, available for a limited-time this holiday season.
Related: Yogurtland Brings Back Vegan Flavor
The drink, which does not include eggs but is a milk-based drink, also contains peppermint and mocha flavors with each sip.
It will be available in select locations throughout northern New England.