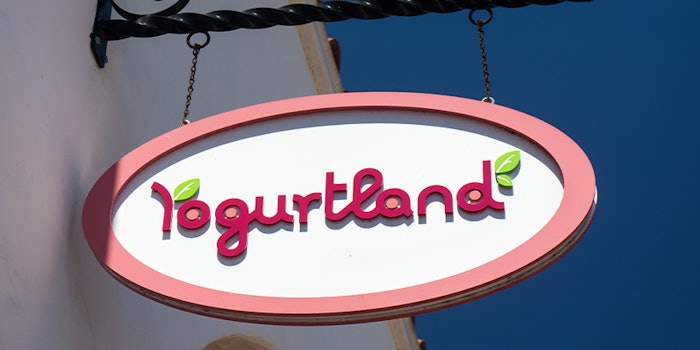 Yogurtland has announced it has brought back its vegan salted chocolate souffle flavor at participating locations, per VegNews.
Related: Ben & Jerry's Releases Popular Flavors as Gluten-Free
The plant-based flavor sold out in January 2020, two weeks after its release, and has been brought back through the end of December 2020. 
The flavor is made with coconut milk, cocoa powder and a pinch of salt to evoke a chocolate soufflé flavor.
Yogurtland senior marketing manager Brittany Knollmiller said, "We are so excited to announce the return of our fan-favorite plant-based flavor during World Vegan Month. Offering a wide range of options for our audience to enjoy is something we are proud of as a brand. Yogurtland will continue exploring and innovating with new plant-based options in the coming year."