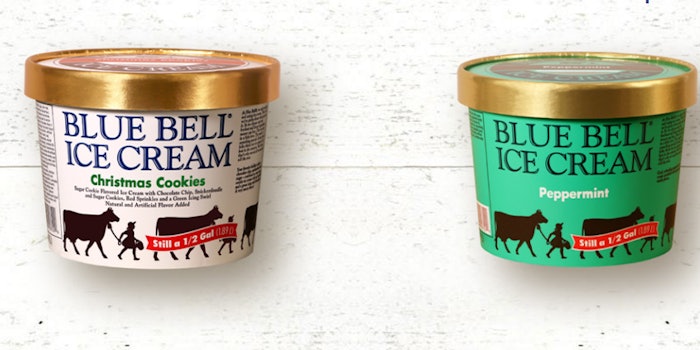 Blue Bell Creameries has brought back its limited edition holiday flavors early. Both Christmas Cookies and Peppermint are available in stores this October.
Related: Ben & Jerry's Releases Popular Flavors as Gluten-Free
Blue Bell's Christmas Cookie flavor is a sugar cookie ice cream with three cookies: chocolate chip, snickerdoodle and sugar cookies throughout, as well as red sprinkles and green icing. 
The Peppermint flavor is crafted with a pink peppermint ice cream and red and green peppermint candy within.