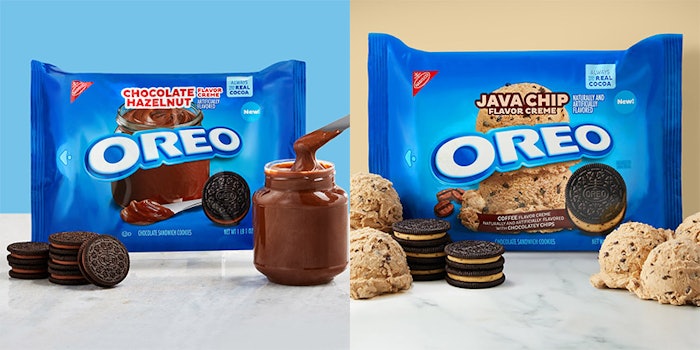 Oreo is rolling out even more flavors to add to its line-up. Oreo has announced two flavors: Chocolate Hazelnut and Java Chip which launched early 2021.
Related: Oreo to Release Limited Edition Strawberry Frosted Donut Flavor
The Chocolate Hazelnut Oreo cookie is stuffed with chocolate creme and a hint of hazelnut. 
The Java Chip, Oreo's newest permanent flavor, contains a coffee creme and chocolate chips, making it a sweet coffee dessert. 
Both are available at retailers and retails for $3.67.