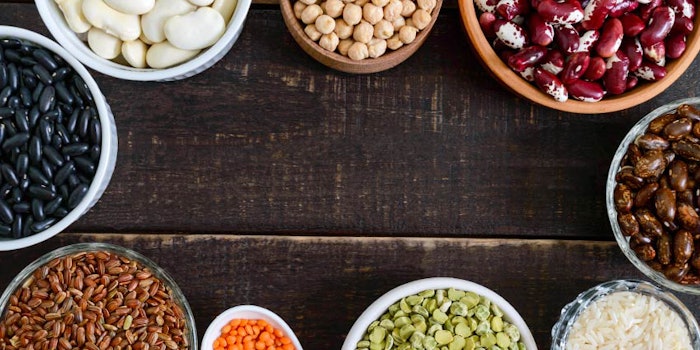 At the Symrise Protein Center of Excellence, located at the company's headquarters in Holzminden, its researchers, flavorists, food technologists and chefs are developing authentic taste solutions for products based on alternative proteins, creating taste profiles for vegetarian and vegan food products.
According to data from Mintel, 68% of those questioned said that taste was the most important factor when it comes to dishes based on alternative proteins. "With this in mind, we have been actively engaged with consumer motives and have derived preferences regarding meat-free products from them," said Eva Scholten, marketing manager, culinary EAME.
Related: Symrise Offers Solution for Plant Protein Aftertaste
Vegan and vegetarian products need to provide a juicy texture, pleasant mouthfeel, spice, bite and grill notes. As such, Symrise utilized advanced technologies to provide products made of pea, soy or rice proteins with a taste profile that includes all of these preferred aspects. The company tests every taste solution for its effect on the culinary end product—from burger patties to falafel—refining them according to consumer preferences.
"With our integrated taste solutions, we are contributing to the introduction of more sustainable ingredients in people's diet," said Heinrich Schaper, president, flavor. "In this way, we're meeting the global challenge of population growth and dwindling resources, while at the same time fulfilling changing dietary preferences."