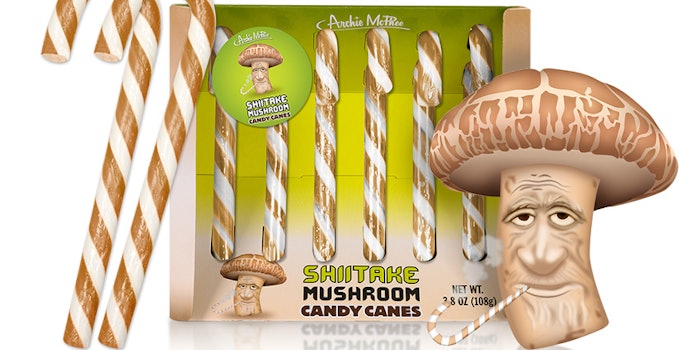 Archie McPhee has released the Shiitake Mushroom Candy Cane this holiday season.
Related: Froot Loops' Debuts Holiday Candy Canes
Each of the six candy canes is 5-1/4" tall with brown and white stripes and has the flavor of a cooked mushroom. It retails for $6.50 on its site.
The mushroom flavor joins Archie's other savory flavored candy canes, such as Pho, Ketchup, Clam, Mac n' Cheese, Kale, Ham, Pizza, Pickle and Bacon.