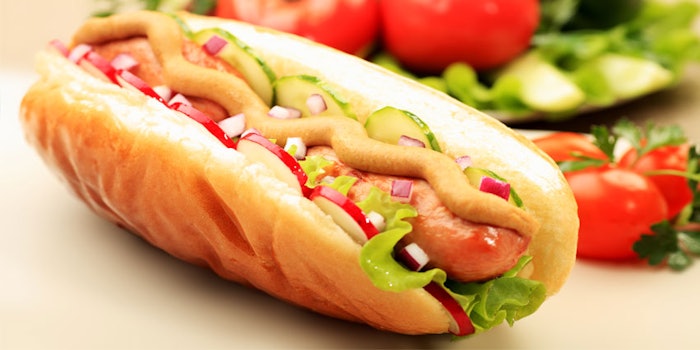 Greenleaf Foods, SPC, owner of Field Roast Grain Meat Co ("Field Roast"), is launching a new plant-based hot dog.
Related: Unilever's The Vegetarian Butcher Expands Burger King Partnership
Field Roast Signature Stadium Dog is naturally smoked and made from pea protein instead of soy.
The product also includes brown rice and fava bean proteins, is vegan certified and non-GMO, and has no added nitrates or nitrites.
When it becomes available in retail stores, it will be sold alongside traditional beef dogs.
The new dog will be appear on menus at test markets at select Wienerschnitzel locations in California, Texas, and New Mexico.