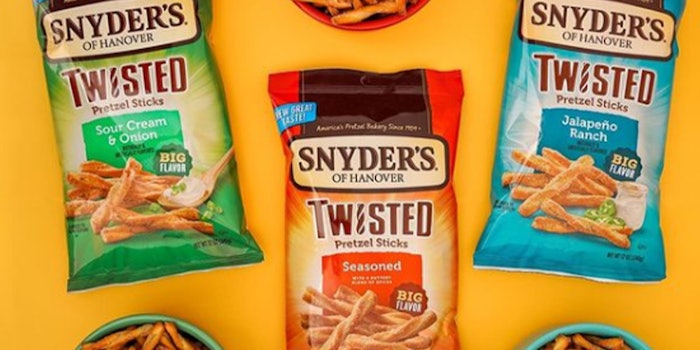 Snyder's of Hanover has announced its three new Twisted Pretzel Sticks flavors: Jalapeño Ranch, Sour Cream & Onion, as well as its new and improved Seasoned flavor.
Related: Kraft Mac & Cheese Debuts Special Valentine's Day Pasta
The pretzels are said to have big, bold flavor and a crispy crunch. The twisted pretzels join the company's other pretzel varieties including sticks, pieces, sandwiches, braids and chocolate covered. 
The 12 oz bags retail for $3.89 and are available in stores now.