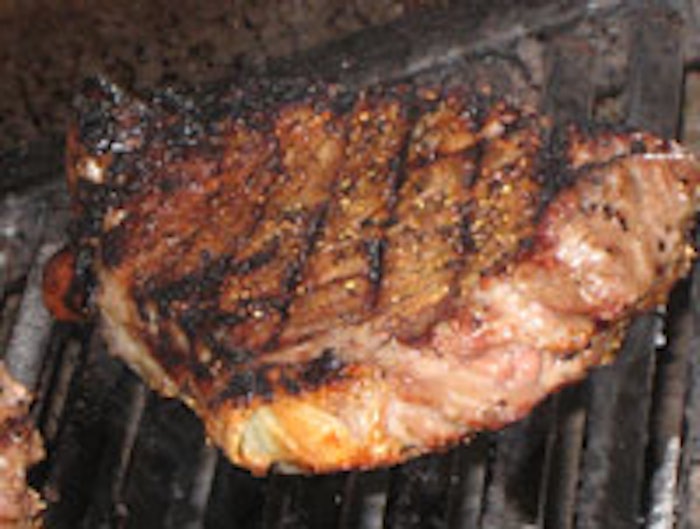 Following the launch of its natural beef flavor range, IFF (New York) held press demos in creative centers in Hilversum, The Netherlands and South Brunswick, New Jersey. The flavors are based on culinary benchmarks created by the company's international team of research chefs. The line has been launched globally, though the flavor profiles have been localized to the taste preferences of different regions. The beef flavors are intended for use in bouillon, soups, gravies, marinades and noodles.
Teresa Supnet-Rosa, North American category marketing director, told attendees in South Brunswick that, "Our research showed that North American consumers most liked the comforting, nostalgic, home-cooked qualities associated with grilled, roasted and braised flavor profiles, so these formed the basis of our offerings for this region." She added that the range is based on traditional preparation and cooking methods and is MSG-free, HVP-free and allergen-free.
At the Hilversum demo, Jos Muilwijk, IFF's global category director of savory, introduced flavor profiles that include rare, marrow bone, boiled, roast, grilled and stewed beef for the European market.
Both events featured presentations detailing the cross-functionally integrated process used by the company to create the flavors, followed by attendee samplings of a variety of tasting dishes incorporating the new flavors in a range of applications.
IFF's marketing and sensory & consumer Insights teams analyzed consumer preferences, needs, cooking traditions and consumption habits in the development of the flavors. The culinary team established benchmarks via the company's CulinEssence* approach to guide the flavor creation, while the sensory team characterized target flavor profiles. Using the consumer input and analysis, R&D developed propriety flavoring ingredients used by the flavorists to create the authentic flavor profiles. Sensory and culinary teams then used trained panels around the world to validate the new creations and how they delivered against the culinary benchmarks.
"The international team of CulinEssence chefs went to great lengths to ensure they created the truest benchmarks of the best-loved beef profiles," said certified master chef Florian Webhofer. "While we could have used more gourmet cuts of beef prepared in exotic ways such as sous-vide, we would have missed those crucial authentic and familiar notes that consumers crave. To deliver these notes we have applied a combination of culinary science and creativity."
*CulinEssence is a trademark of IFF