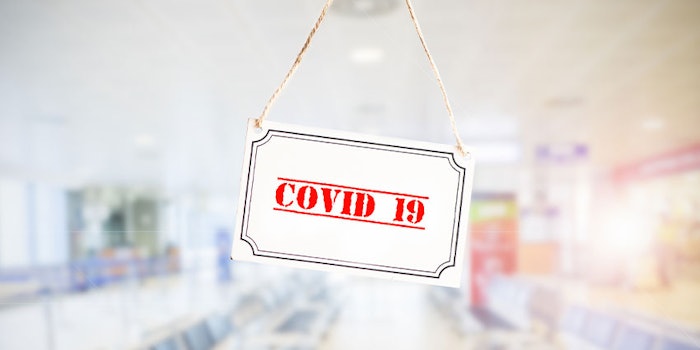 A number of changes, closures and cancellations have been announced this week due to the continued global effort to curb the spread of COVID-19, commonly known as the coronavirus. 
Previously: U.S. Manufacturers Push to Stay Open Amid COVID-19 Uncertainty.
Givaudan has altered its Annual General Meeting on March 25, 2020 to exclude the in-person participation of shareholders.
Albert Vieille released a statement last Thursday outlining their Activity Continuity Plan. The plan includes the obligation of all allowable positions to telecommute, a ban on all travel, the suspension of all non-essential meetings and measures to protect essential logistic and facility staff.
Previously: IFRA's Global Fragrance Summit Postponed Amid COVID-19 Outbreak. 
The WFFC has closed their offices and all staff are working remotely. Additionally, the group has cancelled the following events: "A Simple Celebration of the Art of Seasonal and Social Dining" on April 1, 2020 and "WFFC Spring Event at Milk Bar" on April 2, 2020.
Previously: in-cosmetics Global 2020 Postponed Due to COVID-19. 
Symrise AG has postponed their General Annual Meeting, originally scheduled for May 6, 2020. A new date has not yet been announced. The company also released a statement that gave an overview of the preventive measures being taken at Symrise sites including work from home and staggered shifts.
Previously: BSP Postpones 3 Upcoming Events Due to COVID-19.

FEMA has compiled a list of pertinent links and resources on its Coronavirus Resource Page. FEMA has also cancelled their Annual Leadership Conference that was scheduled to take place May 3-5, 2020 in Palm Beach, Florida.
Previously: Coronavirus Causes CSA Roundtable Postponement.
The National Confectioners Association has cancelled the Sweets & Snacks Expo originally scheduled for May 18-21, 2020, in Chicago, Illinois. Next year's Sweet & Snacks Expo will take place May 24-27, 2021.