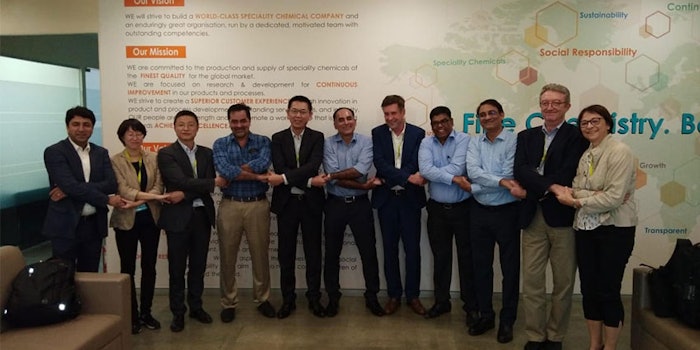 Solvay and Anthea have recently forged an agreement to establish a joint venture: CATàSYNTH Speciality Chemicals.  
The pairing will dedicate the new entity to the production of catechol derivatives such as methylenedioxybenzene, heliotropin (piperonal) and helional. 
CATàSYNTH is in production on a new manufacturing facility in Mangalore, India which will open in Q1 2020.
"We have been producing synthetic heliotropin for the Flavors & Fragrances market since 2010 in Crown Chemicals, based on our patented manufacturing processes. Through this partnership with Solvay, we are significantly expanding our production capacities of methylenedioxybenzene and heliotropin, and also enlarging our product range to address other derivatives for the Agrochemical and Pharma market," says Vincent Paul, PhD., founder & chairman of the Anthea Group. 
"This partnership is fully aligned with our strategy to reinforce downstream integration. Solvay is committed to continue enlarging its product offer for the Flavor, Fragrance, Agrochemical & Pharma markets whilst ensuring excellent quality and security of supply," affirms Peter Browning, president of Solvay Aroma Performance GBU.
The deal is expected to close early Q1 2020.