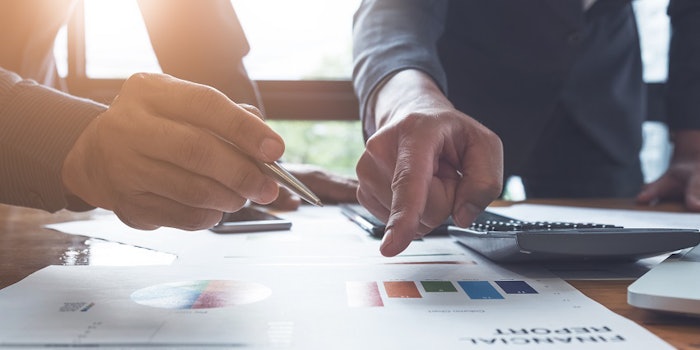 Givaudan has released its results for the first six months of 2019 with sales reaching CHF 3,094 million, an increase of 6.3% on a like-for-like basis and 15.7% Swiss francs.
For the first half of 2019, Givaudan continued good business momentum and has achieved growth across all product segments and regions with a key focus on natural, health and well-being, active beauty and integrated solutions. Gross profits increased by 7.8% from CHF 1,182 million in 2018 to CHF 1,274 million in 2019. However, the gross margin declined to 41.2% in 2019, compared to 44.2% in 2018, due to higher input costs and lower margin from Naturex. For the period, operating income was stable at CHF 491 million, compared to CHF 489 million in 2018, while operating margins decreased to 15.9% in 2019 from 18.3% in 2018.
"Our strong performance for the first half of 2019 confirms the resilience of our business and our ability to consistently deliver industry-leading financial performance. I am very pleased with our results and with the continued progress we have made in delivering against our strategic goals under the 2020 strategy," said Gilles Andrier, CEO, Givaudan.
Related: 2019 Leaderboard: Givaudan Focuses on 2020 Strategy
Consumer Products Lead Way in Fragrance
Separating its fragrance division, sales for the business segment totaled CHF 1,361 million, an increase of 8.6% on a like-for-like basis and an increase of 11.3% in Swiss francs over 2018.  
Leading the growth was its consumer product segment with an 8.7% sales increase on a like-for-like basis, followed by fine fragrance increasing by 8.5% and fragrance ingredients and active beauty increasing by 8.2%. The EBITDA for the fragrance division increased to CHF 270 million in 2019 compared to CHF 250 million for the first six months of 2018, which was attributed to recent acquisitions. Additionally, the margin decreased to 19.8% in 2019 from 20.4% in 2018, largely due to the higher raw material costs. For the period, operating income increased by 5.0% to CHF 213 million in 2019, opposed to CHF 203 million in 2018, while the operating margin decreased to 15.7% in 2019 from 16.6% in 2018.
On a regional basis, the company saw its fine fragrance business grow in both mature and high growth markets. Sales were strong in Western Europe, and North American markets witnessed sustained positive momentum. Double-digit sales were recorded in Asia and the Middle East, which offset lower sales in Latin America. For its consumer products division, the company reported double-digit growth in Latin America, while Asia delivered mid-single-digit growth and North American sales grew by double-digit.
Flavor Business Flourish in Asia Pacific
In addition, the company saw growth in its flavor division, which saw sales of CHF 1,733 million, an increase of 4.4% on a like-for-like basis and 19.4% in Swiss francs. Sales were driven by strong business across all regions with beverages, sweet goods, savory and snacks attributing to the division's growth.
For the division, the EBITDA increased to CHF 390 million from 351 million in 2018, an increase of 11.1%, due to continuing productivity gains and cost discipline contributing. In 2019, the EBITDA margin was 22.5%, down from 24.2% in 2018, attributed largely from the lower margin on the acquired Naturex business. On a comparable basis, the EBITDA margin of the flavor division was 23.1% in 2019, compared to 24.2% in 2018.
Per regions, Asia Pacific sales grew by 6.2% on a like-for-like basis, with Indonesia, Malaysia, Philippines and Vietnam delivering double-digit performance and India delivering a strong single-digit increase. For EAME regions, sales increased by 2.8% with double-digit growth being achieved in Maghreb, Egypt and South Africa and single-digit growth in the Middle East. Growth in Europe was led by Poland, the Czech Republic and Bulgaria, which was offset by a high comparable from last year in Russia and the economic situation in Turkey. Sales in Latin America increased by 22.8% on a like-for-like basis across all markets and segments in the region with Brazil, Mexico, Argentia and Colombia leading the growth. Despite growth globally, sales in North America slipped 1% despite good performance of local and regional customers.