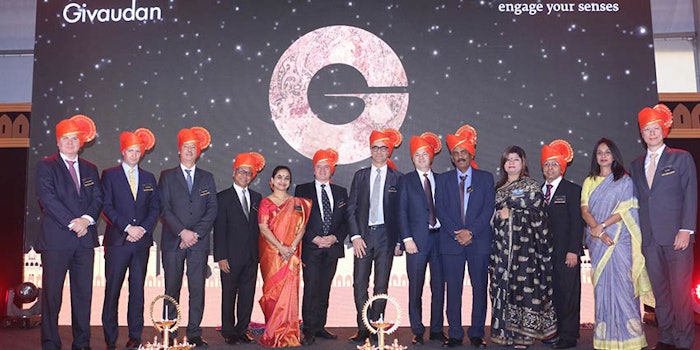 Givaudan has opened a new flavors manufacturing facility in Pune, India—which, at CHF 60 million, is the company's largest investment in the country to date.
"Over the last few years, there has been tremendous growth in the food and beverage industry in India and we have seen sustainable growth in this market," said Monila Kothari, APAC commercial head, flavours. "Given this rapid transformation, we need to be agile to address the needs of these markets and this new manufacturing facility in India is designed to cater to this."
The 40,000 sq. meter facility complements Givaudan's existing plant in Daman, strengthening capabilities in liquids compounding, powder blending, emulsions, process flavors and spray drying for the Indian, Nepalese and Bangladeshi markets. The site is expected to house 200 employees.
 Additionally, the facility is the company's first Zero Liquid Discharge site, ensuring all waste is purified and recycled at the end of the treatment cycle. It also features energy efficient LED lightening technology to reduce CO2 emissions; plans are under way to incorporate solar panels as well.
"We are delighted to open this world-class flavours manufacturing facility in Pune as the latest example of Givaudan's long-term heritage and commitment to India and our strategic focus on the high growth markets of Asia Pacific," said CEO Gilles Andrier. "Our new plant will enable Givaudan to collaborate even more closely with our customers to deliver differentiated solutions and great taste experiences to the dynamic Indian market."