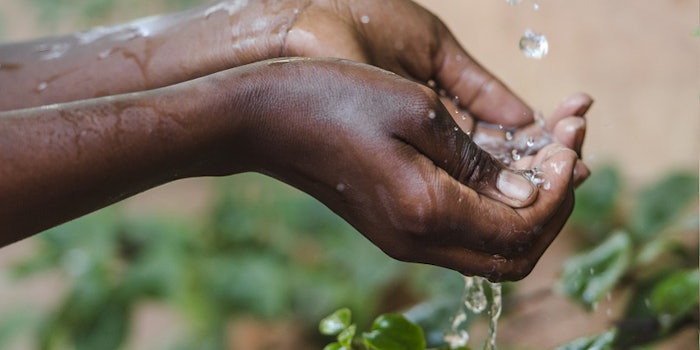 Firmenich has received a triple "A" rating by the environmental management non-profit CDP for its efforts to combat climate change and secure water supplies and forests.
"We are immensely proud to be one of only two companies globally to have achieved CDP's triple 'A' ranking," said Gilbert Ghostine, CEO, Firmenich. "Ever since we made our first public environmental commitment three decades ago, we have been leading real change in sustainable business. We owe this year's outstanding result to our teams' deep belief in inclusive capitalism, committed to making a positive difference for our customers, people and the planet."
To qualify for the rating, the CDP assessed companies on the comprehensiveness of its disclosures, its awareness and management of environmental risks and its demonstration of best practices associated with environmental leadership. This year, Firmenich was one of two companies that received the triple-A rating.
Related: Firmenich Joins Renewable Power Initiative 
"We congratulate Firmenich for making it onto CDP's A Lists this year for its actions to tackle climate change, deforestation and water security," said Sonya Bhonsle, global head supply chain at CDP. "This achievement demonstrates the company's continuing commitment to scaling up environmental action, in order to meet the Paris Agreement and Sustainable Development Goals. As a CDP supply chain member, it provides leadership to suppliers by demonstrating best practice and showing what can be achieved."
Focusing on Sustainability
This rating compliments the company's overall sustainable strategy. In 2015, Firmenich announced its plan to become a carbon neutral company by 2020. In 2018, it joined the Science Based Targets initiative, which aims to reduce absolute scope 1 and 2 CO2 emissions by 39% and scope 3 emissions by 20% by 2030. Currently, Firmenich is on-track to meet its 2020 goal with all of its United States and European manufacturing sites operating on 100% renewable electricity.
"Building on the breadth and depth of our programs, we are actively partnering across our supply chain to scale up our climate change mitigation actions," commented Neil McFarlane, senior VP quality of health, safety, security and environment, Firmenich. "Accelerating the transition towards a more sustainable global economy, we look forward to continuing our collaboration with CDP to share best practices on our journey towards zero impact."