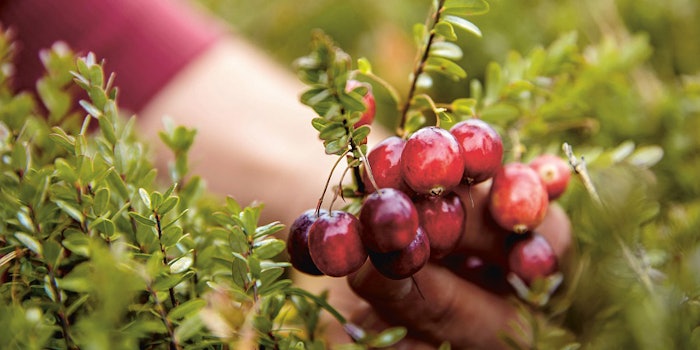 Symrise AG has released its 2018 Q3 financial results with €2,382.6 million in organic sales for the first nine months of 2018, an increase of 4.6% (8.8% excluding exchange rates) from 2017 numbers of €2,278.4 million.
Growth for the first nine months was attributed to strong demand across all segments and regions. Earnings before interest, taxes, depreciation and amortization (EBITDA) reached €475.7 million. Latin America was one of the key growth drivers with an organic sales growth of 19.2% and an accelerated 25.2% in the third quarter. Growth was also strong in Asia Pacific regions with 12.9% and 12.8% for emerging markets. Additionally, North America and EAMA regions saw a growth rate of 5.7% and 5.5%, respectively. Due to strong performance, Symrise has raised its sale objective to more than 8% growth for the 2018 fiscal year.
"Symrise held its course extremely well in the third quarter, despite the headwinds from volatile exchange rates, raw material shortages and increased raw material prices. We fully utilized growth opportunities and reliably supplied our customers. Based on our strong nine-month performance we are optimistic for the remaining weeks of the year and raise our sales guidance," said Heinz-Jürgen Bertram, CEO of Symrise AG. "After putting additional capacity for cosmetic ingredients into operation in the USA, we have just a few days ago opened a new production facility for natural food ingredients. We will continue to manufacture our products close to our customers which allows us to maintain a direct presence in key customer markets and to make the best possible use of growth opportunities."
Scent & Care Segment Soars
In the scent and care segment of the company's business, sales increased 9.2% in the reporting period, despite tense raw material markets and supply issues around important fragrance substance. Factoring in negative exchange rates, the segment posted a 4% increase in sales to €998.6 million, opposed to €960.1 million for the first nine months of 2019. For the reporting period, the scent and care segment recorded an EBITDA of € 191.8 million and a margin of 19.2%, which was slightly lower to 2017 numbers of € 196.2 million and a margin of 20.4%.
Related: [video] Symrise, IBM Research Bring AI to Fine Fragrance 
Strong growth for the segment was seen among its cosmetic ingredients and aroma molecule divisions, which saw double-digit organic growth. For its cosmetic ingredients' division, demand was led by Latin America and Asia Pacific markets, especially Argentina, Mexico, Brazil, China and India. In the aroma molecules division, high single-digit or double-digit percentage growth was seen across all regions. Additionally, its fragrance division saw high single-digit increases, despite issues surrounding raw material delivery and overall price increase of raw materials.
Flavor & Nutrition Segment Gains
Similarly, the company was able to achieve strong growth in its flavor segment with 10.2% in the first nine months, or 8.3% growth taking into account the acquisition of Cobell and exchange rates. The segment increased its EBITDA by € 3.6 million to € 187,0 million with its margin at a 20.5%, opposed to €183.4 million from 2017 with a 21.8% margin.
The strongest growth was seen in Latin American markets with sales increasing at double-digits over the course of the year. This was supported by new business wins for global customers in its beverage application business, especially in Uruguay, Brazil and Mexico. Positive growth was also seen in EAME regions with wins in sweet and dairy in Western Europe and Russia. Additionally, Asia Pacific regions showed double-digit organic growth in all application area, with strong year-on-year sales in China, India and Vietnam.
For its nutrition segment, which includes its Diana division with food, pet food, and baby food applications, sales reached € 471.4 million in report currency, after € 475.7 million in the prior year period. The nutrition segment generated an EBITDA of € 96.9 million, opposed to €105.6 million. The slight decline was led by the announcement of Probi's destocking and new ramp-up cost from its Diana site in the United States. The pet food application business experienced high single-digit percentage growth due to demand in Latin American, especially Mexico, Chile and Colombia.