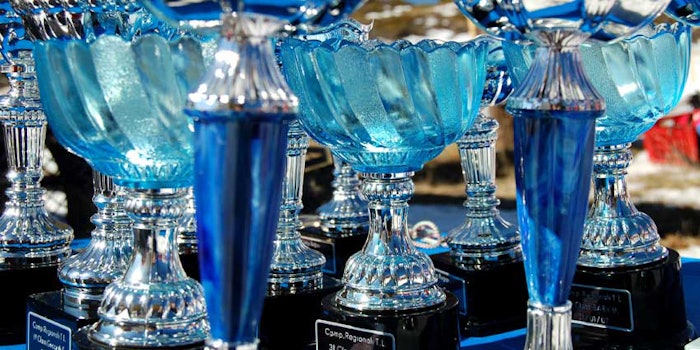 WFFC announced the recipients of the 2017 Annual Recognition Awards. They will be honored on June 21 at the Liberty House Restaurant in Jersey City, New Jersey. The recipients are Gladys Gabriel from IFF, Nancy Poulos Leadership Award; Cynthia Lipka from Prinova Group, Flavorist Award; Martha Noyes from Agilex Fragrances, Perfumer Award and John Wright, Innovative Excellence Award.
Gabriel is the vice president of global procurement at IFF. She served as the chief procurement officer with an undergraduate degree and MBA in chemistry along with seven scientific patents. Her previous work experience includes research chemist at Unilever and supply chain leader at Rhodia, Clorox and IFF for more than 15 years. She currently works on the procurement and mandate vision, internal and external stakeholder processes, optimizing efficiency, reducing risk and maintaining sustainable sourcing.
Lipka is the senior flavorist at Prinova USA and has worked in the food industry for more than 30 years. Her previous work experience includes Hershey Co., Wm. Wrigley Jr. Co., Sethness Greenleaf Chicago and Bell. She trained as a flavor chemist and was admitted into the Society of Flavor Chemists in 2000 and is one out of 350 globally certified flavorists. She also served twice as the president of the board of directors for the Chemical Sources Association, worked as a member of the Women in Flavor & Fragrance Commerce and served on the Judith Michalski Organoleptic Flavor Materials panel.
Noyes is the senior perfumer at Agilex Fragrances and began her career in the fragrance industry in 1994. She began as a perfumer's assistant at Shaw Mudge & Company and eventually moved to New Jersey two years later to work at Manheimer. She also later worked at GC lab, where she learned about gas chromatography and mass spectrometry. She has worked at Agilex Fragrances for the past ten years.
The WFFC Board created the Innovative Excellence Award last year, which will be presented to Wright. He is a flavorist and author that earned the award for his contributions to the industry through his writing. He was responsible for global flavor creation at IFF for seven years and has worked as a flavorist for more than 40 years. For the last five years, Wright has worked at Mondelez and has continued to be a member of the Fellow of the Royal Society of Chemistry, the Society of Flavor Chemists and the Fellow of the British Society of Flavorists. He also writes a monthly column titled "Flavor Bites", for Perfumer & Flavorist magazine, where he discusses a material's use in a variety of applications.