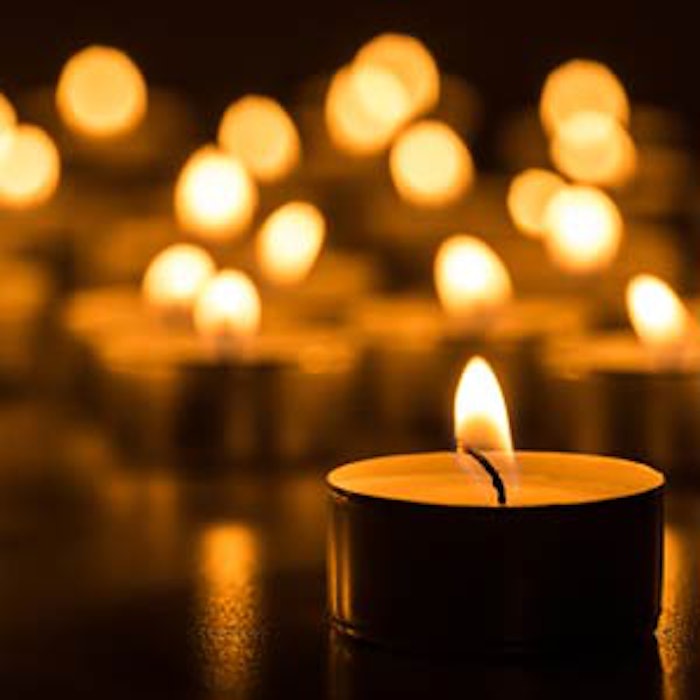 Dallas R. Stokes, husband, father and vice president of sales for Mane USA, tragically passed away in Canada in a snowmobile accident on Monday, February 22, 2016.
Stokes, 50, was born in Washington D.C., raised in Metuchen, New Jersey and lived in Freehold. Prior to his position at Mane, Stokes worked for Firmenich, BBA, Quest and IFF.
A devoted husband and father, Stokes is survived by his wife of 25 years, Lynne Stokes and two children, Maddison R. Stokes and Dallas K. Stokes; as well as his parents, Dallas F. Stokes and Marilyn Stokes of Edison, N.J.; maternal grandmother, Ruth Roswall of South Plainfield, N.J.; siblings, Douglas Stokes and Daniel Stokes and his two nieces and six nephews.
Visitation was held on Sunday, February 28, 2016 at Clayton & McGirr Funeral Home, 100 Elton-Adelphia Road (Route 524), Freehold Township from 3 to 7 p.m. Relatives and friends were invited to his funeral service on Monday, February 29, 2016 at St. Peter's Episcopal Church, 33 Throckmorton Street, Freehold, N.J., officiated by Rev. Dirk C. Reinken.
In lieu of flowers, donations are suggested to St. Peter's Episcopal Church, where Stokes served on the finance committee and the vestry for the past 12 years. For condolence messages to the family, please visit claytonfuneralhome.com
Source: http://obits.nj.com/obituaries/starledger/obituary.aspx?page=lifestory&pid=177868676