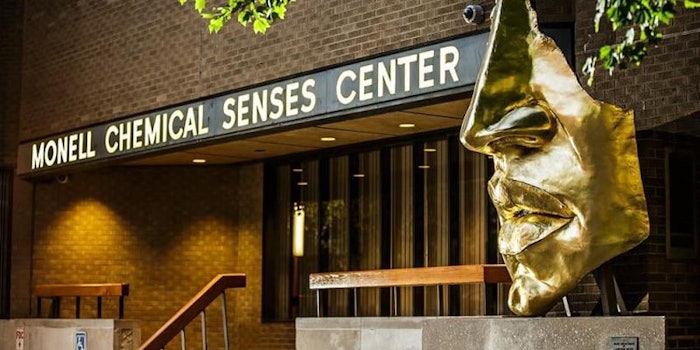 After the announcement of the Monell Chemical Senses Center's current director and president, Robert F. Margolskee, M.D., Ph.D., is officially stepping down as director in June 2022, Perfumer & Flavorist+ connected with Margoiskee to talk project wins, Monell research updates, future plans and more.
Perfumer & Flavorist+ [P&F+]: From your perspective, what are some of Monell's biggest project wins that occurred during your time as president and CEO?
Also, our new faculty hires during the past six years were big wins. There is fierce competition for talented young scientists, and Monell is competing with larger, better-endowed institutions and research organizations. It also has been highly gratifying to see junior faculty move up the ranks and take on more responsibility for Monell's future.
Building bridges to other institutions internationally is also a major ongoing accomplishment for Monell, providing new avenues for collaboration and facilitating global interactions—with new adjunct faculty that bring both distinct technical expertise and tools and new perspectives to enrich our work. We've built strong alliances with the University Cote d'Azur, the Karolinska and Sichuan University, to name just a few, as well as providing leadership in the Global Consortium for Chemosensory Research, or GCCR for short.
We are now in the middle of our current five-year strategic plan cycle. This plan has helped us rapidly align resources, especially when needs arise to meet the changing environment—most recently the pandemic. We have not just confronted, but have identified, opportunities to move chemosensory research forward throughout the last 18 months. We have contributed to the basic understanding of one of the main symptoms of COVID-19—sudden loss of taste and smell.
Stay up-to-date on all things Flavorcon 2021, scheduled for Nov. 16-17, by pre-registering.
P&F+: How can the F&F industry get more involved with Monell regarding research? What do you need from individuals and/or companies in the industry to further Monell's mission? 
RM: Monell has a unique industry partnership model, ably led by vice president and associate director, Nancy Rawson. While in the past this program was based solely on a membership fee model, in recent years, we have expanded this to provide for other types of relationships with small or mid-size companies and other nonprofit associations, such as partnering on NIH STTR grants or equipment sharing with industry partners in lieu of cash membership fees. We are always open to discussions with companies interested in leveraging our 50+ years of experience in taste and smell research and value the opportunities to put our science to work, helping companies deliver products that meet consumers' demands for appealing flavors and fragrances.  
Historically, the Monell Board and International Advisory Council have drawn heavily from the F&F industry for its members. This is because these individuals bring to Monell the three key assets of strong volunteer leadership: wealth, wisdom and work. Their financial contributions, their subject matter expertise and their willingness to give their time is simply essential to our scientific enterprise. Looking forward, Monell's next director will rely even more heavily on individuals from the F&F industry as valuable partners to help us recruit top faculty and accomplish our scientific mission.
P&F+: The pandemic has certainly brought the senses of smell and taste into the forefront with the public. How has this changed what Monell does? What do you think could be some long-lasting effects on the F&F industry, as well as research on human health and well-being?
RM: The hallmark effect of COVID-19 on smell and taste loss has brought Monell and our field much greater visibility and supercharged our research looking into the underlying causes and effective treatments. Monell faculty members Danielle Reed, Pam Dalton, Valentina Parma and others took on leadership roles in the GCCR to work with colleagues worldwide to better understand the role of COVID-19 and other viruses on smell and taste. These previously underappreciated senses, and the devastating effects of their loss, whether from COVID-19 or other causes, are more appreciated now and should lead to research on the roles of taste and smell in disease and how their loss adversely impacts our health. COVID-19 "long-haulers," with persistent smell and/or taste loss, will be a challenge for the F&F industry to develop products that appeal to this target group.
We expect that medical testing for smell and taste will become a routine part of care, creating a new market for flavors and fragrances in this business sector. Also, smell training as a treatment for smell loss may create additional health care opportunities. Another opportunity is the use of abrupt smell or taste loss as a surveillance tool for COVID-19 and other diseases. Finally, and most hard to predict, is the need for parosmia-resilient odorants. Many people recover their sense of smell, yet have parosmia—smell distortions triggered by common smells like coffee. Figuring out these triggers and substituting odorants and flavors that are less troublesome will be an interesting and creative challenge that pairs flavor research and the art of the F&F industry.
Submit your speaker proposal for the World Perfumery Congress 2022 today.
P&F+: What does the future look like after June 30, 2022? Any projects or goals you can share?
RM: I've been doing biomedical research for nearly 50 years and leading research teams in the chemical senses for over 30. I'm looking forward to cutting back on my time in administration so I can spend more time with family and more time on my research. One research project in particular has to do with the sensing of sugars by taste cells via their metabolism and energy generation.
P&F+: Is there anything you would like to add that we haven't covered?
RM: This is a defining moment for taste and smell research. I very much look forward to working with Monell's next director who will play a major role in raising the visibility of our Center and communicating the importance of our discoveries to human health. 
Want to know everything going on in flavor & fragrance? Sign up for P&F+'s newsletter. You can also follow along on Instagram and LinkedIn.