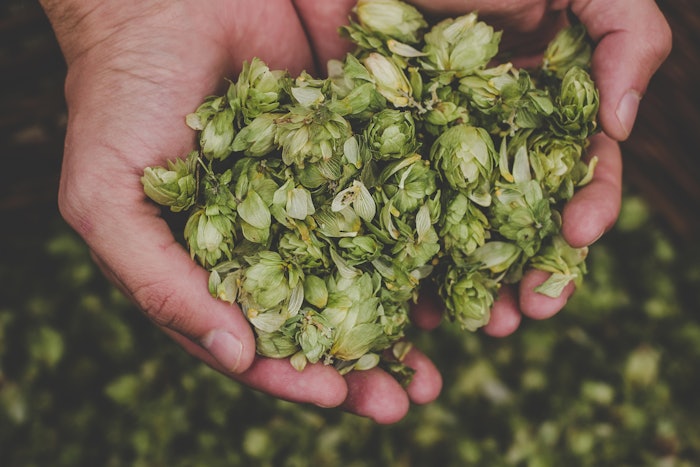 AdobeStock
Univar Solutions Inc. has announced an expanded distribution relationship with Kalsec Inc. for advanced hop ingredients in the United States. This latest agreement adds to the current partnership that includes distribution of Kalsec's solutions in Mexico, Colombia and Europe. 
Related: Univar Solutions and Kalsec Inc. Expand Exclusive Distribution Partnership
"It's a pleasure to work closely together with Kalsec to bring innovative and high-quality natural ingredients to savvy food customers across the globe. In 2023, we are excited to continue our successful collaboration by adding their advanced hop products to our specialty ingredients portfolio and offering strategic solutions and further flexibility to our customers," said Kevin Hack, global vice president of food ingredients for Univar Solutions. 
Hack adds, "We have dedicated industry resources and the infrastructure to support brewing and distilling, including incredibly talented sales and product management professionals, Solution Centers which function as hubs for innovative beverage formulations, an unparalleled geographic footprint, and advanced logistics capabilities, all designed to support the growth and success of our customers and suppliers." 
"We are thrilled to partner with Univar Solutions in the beverage space," said Joanne Martz, senior vice president of hops and food protection business units for Kalsec. "It is not a surprise that we're seeing rapid innovation in the beverage market. Beverages, including beer and other brewed beverages, require sophisticated organoleptic properties, and therefore solutions to innovate ingredients and improve processes are needed to support customer demand and market needs more than ever before. Combining Kalsec's advanced hop solutions with Univar Solutions' technical expertise, portfolio, and capabilities enables us to better support customers in the growing craft beer and other markets."