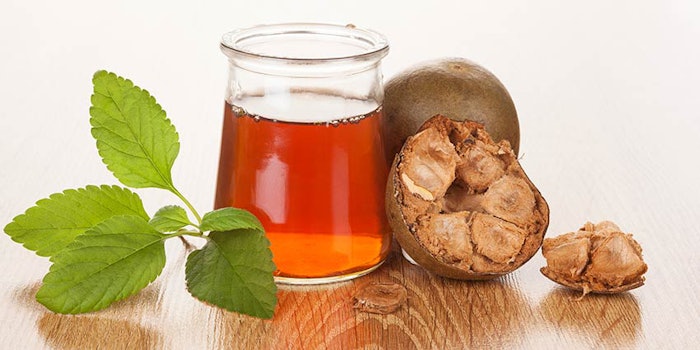 Firmenich has announced its entrance into a strategic agreement with Layn Natural Ingredients (Layn).
Layn specializes in plant-based sweeteners, flavors and botanicals. Based in Guangxi, China, Layne utilizes state-of-the-art extraction technology to create natural sweeteners and extracts such as Monk Fruit (LuoHan) and stevia. Through the agreement, Firmenich will gain exclusive access and worldwide rights to these ranges and technologies.
"With this game-changing partnership, Firmenich will have access to the broadest range of natural sweeteners in the industry," said Gilbert Ghostine, CEO of Firmenich. "This critical milestone strengthens our leadership and capabilities in taste, to best support our customers in shaping natural and healthier products for consumers to enjoy."
Firmenich will become the exclusive distributor of Layn's natural sweetener ingredients for all international markets outside of China, as well as key customers in China. Layne will continue to service existing clients for the duration of those commitments.
"We are delighted to partner with Firmenich and to build on their expertise and scale to amplify our market coverage worldwide," said Layn chairman Ben Jun Qin. "This agreement will allow Layn to better serve our existing customers and reach many new ones, allowing us to invest more in agronomy and in the extraction of high-performance natural ingredients."
Related: 2018 Leaderboard: Firmenich Invests in Supply Chain