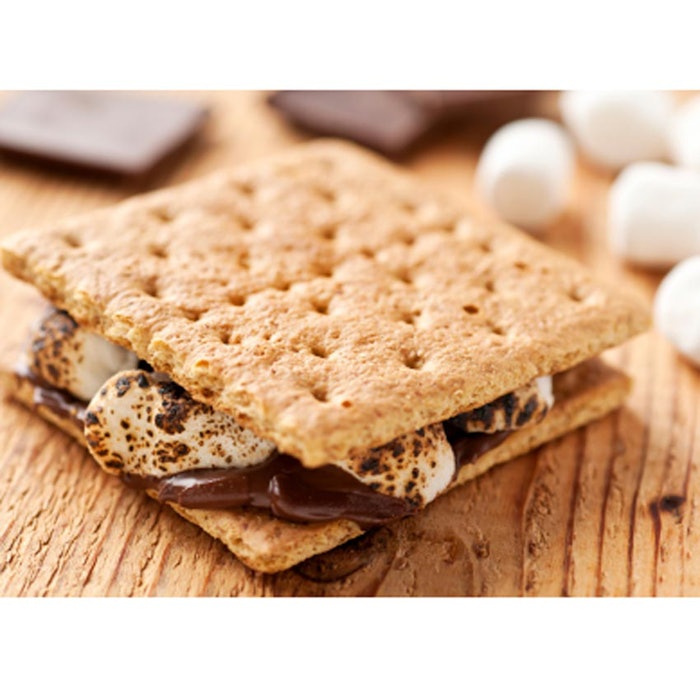 If pumpkin spice is the classic fall flavor, then S'mores owns the summer. But, who wants to wait until summer to indulge in the perfect gooey treat that combines toasted marshmallow and rich chocolate sandwiched between two graham crackers?
Consumers won't have to wait to gobble up S'mores-flavored products, because Comax Flavors has introduced two natural S'mores flavors to help consumer packaged goods companies meet this flavor demand.
"Americans are craving the flavor of S'mores and want natural flavors," said Catherine Armstrong, vice president of Corporate Communications for Comax Flavors. "To meet both of these needs, we've introduced two nature flavors: S'mores and S'mores Pancake."
The classic S'mores flavor balances the goodness of toasted marshmallow with sweet chocolate and a graham cracker finish. The S'mores Pancake flavor combines the taste of chocolatey marshmallow and graham cracker with pancakes and breakfast syrup.
Both flavors are natural and can be used in a variety of applications, such as alcoholic and non-alcoholic beverages, beverage syrups, baked goods, candies, nutritional bars, dairy, yogurt and ice cream products.  
For more information, visit www.ComaxFlavors.com.