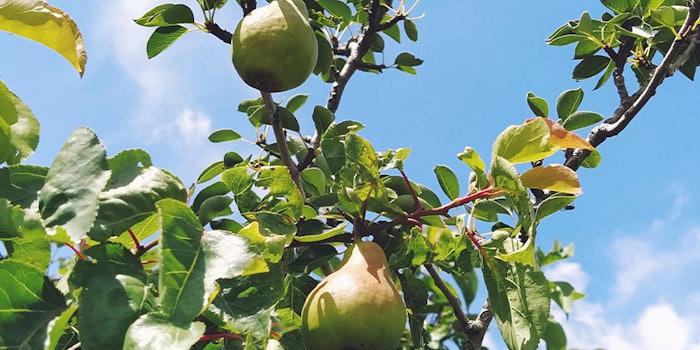 Pear Bureau Northwest (PBNW) has launched a set of videos that highlight the people and places that make the Northwest pear industry.
Related: Celsius Debuts Kiwi-Guava-Lime Flavor Powder
The videos showcase Northwest pear growers in their orchards to provide consumers with an idea of where their food comes from. 
They are also aligned with targeted ads highlighting pear varieties and flavor traits, over 400 shoppable recipes, influencer campaigns, digital coupons and ads with retailers.
Kathy Stephenson, marketing communications director of PBNW, said "Consumers love to learn about where their food comes from and see the people who grow it. We also know that biting into a perfectly ripe pear is a special moment that leaves a lasting impression. With most retailers not offering in-store sampling, we wanted to take consumers into the orchards and let them meet the people who grow the fruit while also making them hungry for pears."
PBNW creative marketing manager, Neil Ferguson, who wrote and produced the videos in-house, said, "Every time I talk with our growers, I am fascinated by how much they love what they do and how much they really care about growing the best quality fruit they can. I think it's a testament to that quality when you have growers who happily eat what they grow. Who better to create consumer excitement and teach consumers about pears than pear growers?"