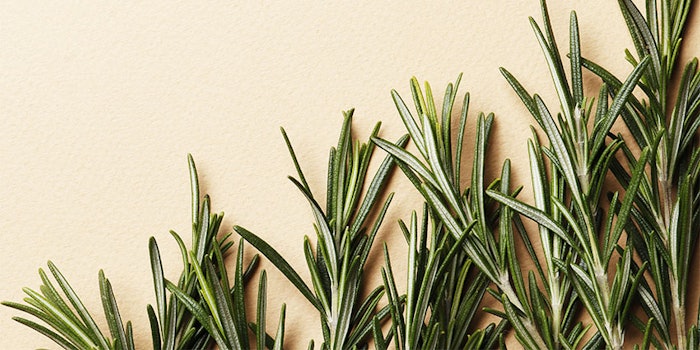 Blue California has announced its commercialization of Rosavel, a natural preservative, with the partnership of Conagen.
Related: Blue California To Create Bitter Blocking Technology
Rosavel is a natural preservative solution with 98% high-purity rosmarinic acid made by bioconversion which removes the color and flavor of rosemary. 
The acid is a naturally occurring polyphenolic compound in rosemary and possesses natural antioxidants and antimicrobial properties which are ideal for preservatives. 
"Rosavel is an ideal example how Conagen is rapidly developing sustainable, nature-based ingredients to improve on existing options in the market. We are scaling-up and commercializing this and other similar novel ingredient solutions." said Conagen's VP of innovation, Casey Lippmeier, Ph.D.