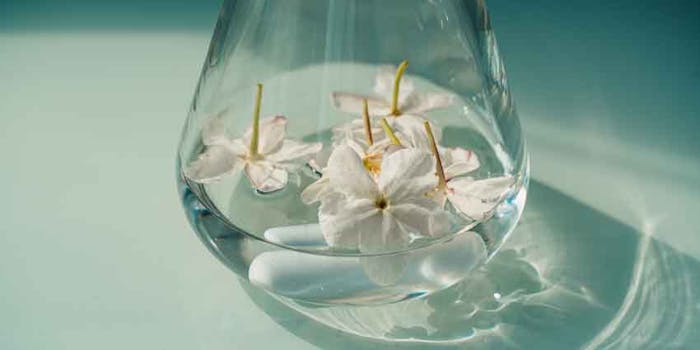 Firmenich has announced its Environmental, Social and Governance (ESG) Ambitions strategy for 2025 and 2030. The company is working to evolve its operations to a more carbon-positive and water-neutral future, as well as focusing on new initiatives for renewable and sustainable ingredients. Perfumer & Flavorist+ recently connected with Boet Brinkgreve, president of ingredients at Firmenich for more details on the ingredient initiatives and ambitions for the next decade.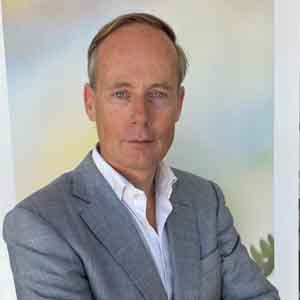 Boet Brinkgreve [BB]: The Firmenich ESG Ambitions 2030 are extremely motivating for all our teams across the group and the ingredient teams play a critical part in making this vision an operational success.
Thanks to our innovation and R&D, we have been renowned for many years within the industry for our biodegradable, renewable, natural and biotech ingredients.
Today, we want to take a big step further and meet growing demand from consumers for more natural, healthy and environmentally friendly products, a demand that has gained momentum during the current COVID crisis.
As part of the group's strategy and ambitions, the ingredients division is taking its ESG leadership to the next level with the goal of becoming #1 in renewable ingredients, consolidating our strong position in ingredients for the F&F industry.
[P&F+]: How will you drive this sustainable ingredients transformation?
[BB]: We are driving our transformation through four innovative platforms for product delivery.
Sylvergreen: By 2030, the ingredients division commits to deliver 70% of Firmenich F&F ingredients manufactured from renewable carbon sources.
Green Gate: We have radically increased the number of biodegradable ingredients in our palette over the last 10 years. Green Gate ensures that all newly developed molecules do not persist in the environment.
Naturals Together: The Firmenich mark of excellence in natural ingredients. This platform includes our partners in sourcing and our innovations in the field of natural extraction technologies.
Active Circle: Renewable active ingredients beyond the F&F core for specialties, including health and nutrition.
[P&F+]: Which Sylvergreen initiatives will expand the availability and use of renewable ingredients, and how do you define "renewable" in this context?
[BB]: Our renewable ingredients are produced from various renewable feedstock sources that replace virgin fossil carbon sources. 
Thanks to the acquisition last year of DRT, a key supplier for over 30 years, we are developing a unique industrial expertise in producing pine-based ingredients from upcycled materials. As a result, almost 50% of our ingredient portfolio is manufactured from renewable carbon sources, the highest proportion in the industry.
Thanks to the recent developments in industrial biotechnology development, we are moving to the next level of performance. One example is Dreamwood, our fourth and latest white biotech innovation, which is 100% natural, produced from 100% renewable carbon and readily biodegradable.
On top of that, we are joining the Renewable Carbon Initiative (RCI) to continuously improve our practices and support the global transition from virgin fossil carbon to renewable sources.
[P&F+]: Consumers are demanding more and more transparency and ethical values in the products they buy. How do you integrate these high expectations?
[BB]: With our Naturals Together platform, we are developing an innovative Digital Traceability Program to be deployed worldwide with a priority on the most sensitive producing communities. This program provides end-to-end traceability and transparency on our responsible sourcing. It enables us to measure agriculture good practices, environmental indicators, product quality, as well as how we empower farming communities. We have developed programs to support these communities through education, health and livelihood, women's empowerment, and biodiversity conservation.
As of today, 3,000 farmers producing four of our key raw materials are taking part in the traceability program: elemi in the Philippines, vanilla in Madagascar, stevia in China and jasmine in India. Our objective is to register 10,000 farmers by 2025.
[P&F+]: With the acquisition of DRT, you are entering new markets. Do these contribute to your ESG ambitions and how?
[BB]: That's right. Through our Active Circle platform we are entering new markets beyond F&F in industrial areas but also with ingredients for health and beauty, and nutrition, all delivering on the consumer demand for renewable ingredients.
          In health and beauty, we manufacture 100% renewable and natural pine bark and grape seed extracts for use in dietary supplements, functional foods and dermo-cosmetic formulations. These are manufactured from locally sourced by-products of the food and wood industries, using an innovative and environmentally friendly extraction and purification process called Crystal Pure.
          In nutrition, we develop 100% bio-based and renewable wood rosin resins, which are used as stability agents in beverages, as well as a wide range of 100% plant-based resins for use in gum-based formulations. These are all premium-quality ingredients that meet the most stringent food safety standards and health regulations.
[P&F+]: Finally, how can brands or clients leverage sustainable ingredient claims in their consumer marketing and communications?
[BB]: Our ESG ambitions are delivering on the demand of the consumer and meet our customers' increasingly high standards. The ingredients coming from the four platforms mentioned above will be supported by certificates, which will allow our customers to claim and market fact-based sustainability benefits.