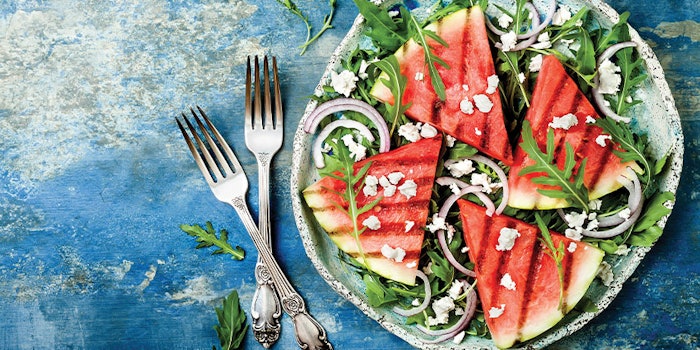 Methyl 2-nonenoate appeared on flavorists' shelves first and was a vast improvement on the traditional methyl 2-octynoate and methyl 2-nonynoate, giving a much more natural effect in flavors. Methyl 3-nonenoate arrived quite a few years later. At first glance, both chemicals had a similar dominant melon green note, but, in practical use, they displayed significant differences.
Note that the dose rates given throughout this article are the levels suggested for use in flavors intended to be dosed at 0.05% in ready-to-drink beverages or in a simple bouillon.
Methyl 2-nonenoate
Methyl 2-nonenoate, also known as Neofolione [a Givaudan trade name] (FEMA# 2725, CAS# 111-79-5), is a highly attractive green note with a distinct but soft melon profile. It can be used to advantage in a wide range of fruit flavors, nicely offsetting the more obvious green notes.
For the full article, please check out Perfumer & Flavorist's November 2020 issue.