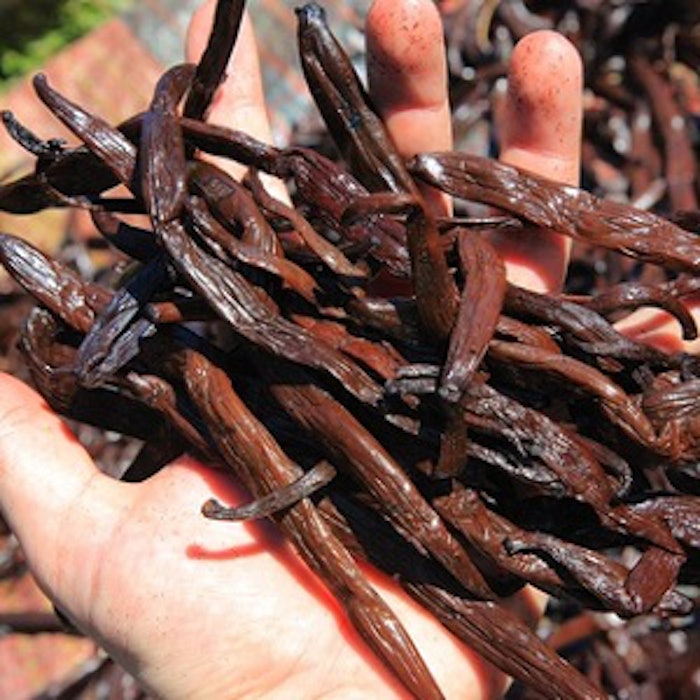 "Vanilla is too important to manage like a typical ingredient category," says Oliver Nembach, business development director at Symrise, during a recent visit to the company's Holzminden, Germany, headquarters. "It's a make-it-or-break-it tonality for us," he adds.
Vanilla is responsible for more than 20% of sweet flavor turnover for the company. By backwardly integrating vanilla, and connecting sales and business operations in the process, the company has sought to create sustainable profit for the entire value chain. Without sustainability, the supply stream comes under pressure, threatening markets even as vanilla's popularity continues to grow as ice cream and dairy desserts reach a growing number of emerging markets.
In discussing the intensive process of securing a sustainable supply of vanilla from Madagascar, Nembach is joined by Stephan Sielaff, senior vice president of global operations, flavor and nutrition, and Clemens Tenge, director of corporate communications. They explain that Symrise sources about 10,000 ingredients from approximately 100 countries, often in locations with delicate social, political and/or ecological environments. And so the concept of sustainability has evolved from a separate program to an integrated part of the company's overall corporate strategy. This requires it to act as a responsible employer, ingredient procurer and efficient operator. Sustainability has also challenged the company to focus on profitability, backward integration and portfolio diversification. In the context of vanilla, the sustainability strategy began with a product managing approach, but grew to include partnerships throughout the value chain, including select customers.