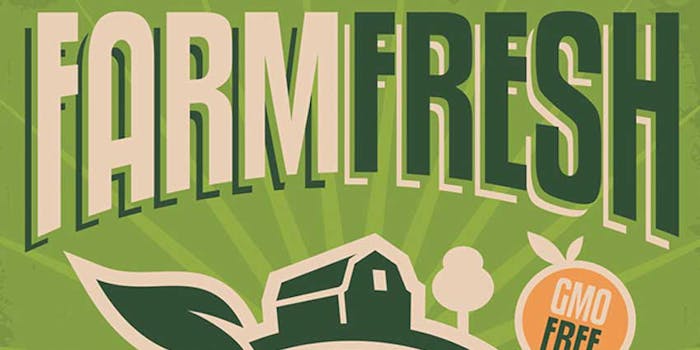 T. Hasegawa
Tokyo
2016 total sales: ¥47,591 million/$406 millionr
Estimated market share: 1.7%
Takahiko Kondo, President and CEO
 First Look:
Mark E. Bair, President and CEO, Americas
Perfumer & Flavorist: What has T. Hasegawa USA achieved this year to maintain/raise the parent company's position on the leaderboard?
Mark Bair: We continue to invest in further development of our people, processes and tools in order to better serve the evolving needs of our food and beverage customers—and contribute to the growth of our parent company.
Under the leadership of our new vice president of operations, we have made significant progress elevating all aspects of manufacturing operations' capabilities in order to efficiently support our rapidly growing flavor business. We completed implementation of new enterprise level software tools that help us to manage our business processes more effectively and efficiently. Additionally, we have supported development of many new flavor initiatives among our current customers—and at the same time, have established and cultivated many new customer relationships, particularly in the beverage category.
Year-over-year sales results from our last fiscal showed very strong double-digit growth—and we are on-track for continued strong growth this fiscal year.
P&F: M&A activity is showing the acquisition of smaller companies, typically ones that provide specific capabilities, as a means of expansion. In your opinion, what does this say about the current F&F landscape?
MB: The F&F business landscape is like many other industries with regard to M&A activity. That is, larger operators seek to leverage their scale and improve their competitiveness by acquiring smaller entities that bring added value to the table in terms of unique capabilities.
This is certainly happening in the food and beverage categories that the flavor industry serves— particularly where market innovation is involved. I think it also indicative of the robust and dynamic business environment characteristic of the F&F market landscape.
P&F: How do you see shifting consumer trends among millennials and younger generations impacting the future of F&F? (i.e., customization in fragrances, niche/artisanal fragrance, convenience in foods/beverages, etc.)
MB: Shifting consumer trends in food and beverage preferences driven by millennials ARE the future of F&F. In 2016, Pew Research Center found that millennials surpassed baby boomers to become the largest living generation in the United States – estimated between 75 million and 90 million consumers, depending on the definition.
Many major trends in foods and beverages are being shaped and driven by millennial values, attitudes and behavior. These include the clean label movement, knowing where your food comes from, organic and non-GMO ingredient sourcing, sustainability, foods and beverages that are custom-crafted and functional, and many more long-term trends. In short, flavor companies must understand millennials and their underlying values in order to remain relevant and provide value to our customers long-term.
P&F: Given the current political climate around the globe with last year's Brexit in the UK and the election of Donald Trump in the US, do you foresee any major changes in industry regulations?
MB: Given the uncertain political environment, it is very hard to predict major changes in industry regulations. With the nomination of a new U.S. FDA commissioner and pending Senate confirmation, we will pay close attention to what impact this may have on current and future regulations. With that said, regulations will no doubt continue to play a major role in the food and beverage flavor world.
P&F: What regions are of interest to T. Hasegawa USA and why?
MB: As a subsidiary of a top 10 flavor company with global headquarters in Japan and major divisions in Asia, we are the business unit responsible for customer development in the U.S., as well as Canada and Mexico. The entire North American marketplace offers tremendous long-term growth opportunities and we are committed to realizing them for T. Hasegawa.
We have the benefit of possessing technically advanced R&D facilities and personnel here in California, along with our 55,000 square foot production operations facility to serve North American customers. We are also able to draw upon our parent company's considerable technical strengths as necessary. Our market reach can extend beyond the U.S., Canada and Mexico into other regions of Latin America—and even Europe as customer requirements dictate.
P&F: What do you predict as key drivers of F&F within the next year?
MB: Among the key drivers for foods and beverages—and therefore flavors, are clean label ingredients, functional foods and beverages—like those that deliver the benefits of protein enhancement, organic-compliant or organic-certified foods and beverages and innovative new flavor combinations that address consumers' desire for new tastes and experiences derived from globally-diverse sources.
P&F: The F&F industry's impact on consumers' daily lives is humble, palpable and more transparent than ever. How is T. Hasegawa adjusting to a more communicative and transparent F&F chain?
MB: We continue to have a sustained commitment to being highly communicative and transparent to our customers and supply chain. Our investment in quality control, quality systems, regulatory compliance and customer service/support is significant and on-going. That is manifested in the information that we provide our customers about the products we manufacture and sell to them throughout development and commercialization. We also communicate our expectations for similar levels of information transparency to our raw material suppliers.
P&F: The biotechnology industry has been growing in popularity within the industry. How do you see this industry working parallel with F&F?
MB: Biotechnology is a force for future innovation in this industry along with others. There will continue to be opportunities for parallel and collaborative work between traditional flavor companies and biotechnology-driven counterparts. The key will be to identify the best opportunities for application of biotech-driven solutions that efficiently create added value, and that also address fundamental consumer trends like clean label ingredients.
P&F: What are T. Hasegawa USA's goals for the next year? How do you plan on achieving them?
MB: Our goals are to continue to show strong double-digit sales growth and to become an even greater contributor to the sales and profitability growth of our parent company. We expect to achieve this by efficiently adding value to foods and beverages of current and new customers through collaborative focus on their biggest opportunities and challenges.