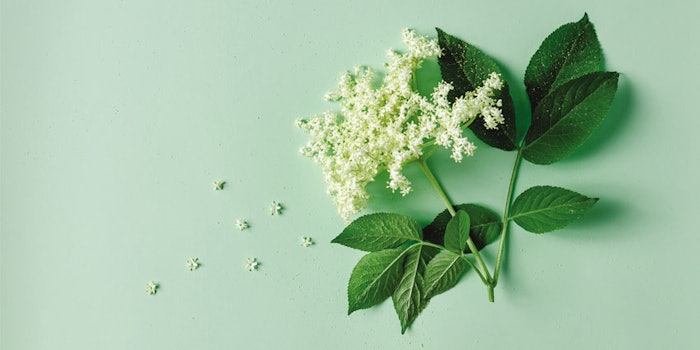 In previous columns, I have owned up to having quite a few favorite ingredients. Citronellol (FEMA# 2309, CAS# 106-22-9) is one of them. I love to use it whenever the slightest excuse presents itself. I can always fall back on the questionable excuse that it occurs so widely in nature! In reality, I do not need to make excuses; I suspect I am very far from alone in liking this magic ingredient. It possesses a lovely floral rose fragrance and has a number of very obvious uses, such as rose and lychee, but it can also be helpful in more subtle ways in other diverse flavors.
Note that the dose rates given throughout this article are the levels suggested for use in flavors intended to be dosed at 0.05% in ready-to-drink beverages or in a simple bouillon.
Orchard Fruit Flavors
Apple: The effect of adding 50 ppm of citronellol to apple flavors is to give the profile a subtle floral lift.
Apricot: This floral effect is more pronounced in apricot flavors because it works in conjunction with linalool. A good starting point is 150 ppm.
Cherry: Levels of 200 ppm of citronellol work well in all styles of cherry flavors and brightens the profile.
Damson: The combination of citronellol and damascenone or β-damascone in damson flavors is very attractive. An ideal amount is 300 ppm of citronellol.
Nectarine and peach: Levels ranging from 20 ppm to 100 ppm are effective in nectarine and peach flavors, depending on the effect that is required.
Pear: A modest floral hint, acquired from the addition of 200 ppm of this raw material, brightens the profile of any pear flavor.
Plum: Ideal levels of citronellol in prune flavors vary, depending on the style, and range from 20 ppm upwards.
Prune: Prune flavors are best served by modest additions in the region of 50 ppm.
For the full article, please check out the Perfumer & Flavorist+ November 2021 issue.