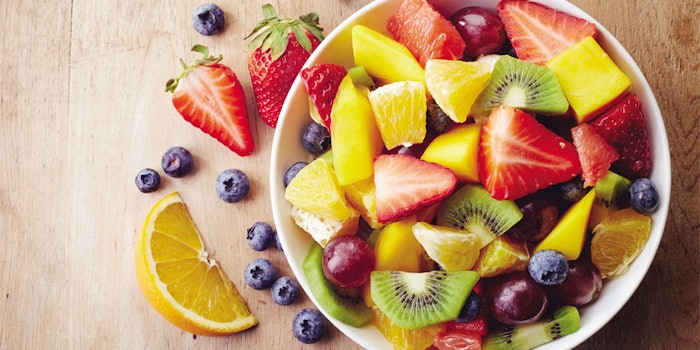 Butyl butyryllactate (FEMA# 2190, CAS# 7492-70-8), also known as 1-butoxy-1-oxopropan-2-yl butanoate, is a traditional flavor raw material that fell a little from favor with the advent of GC/MS analysis. This is not to say that it has never been found in nature at all, but it is fair to say that it only plays a minimal role in nature. Butyl butyryllactate has an attractive creamy character, but it is quite difficult to see a close relative amongst more obvious creamy notes, such as δ-Decalactone. Butyl butyryllactate is brighter, perhaps with very subtle fruity and buttery hints. The most obvious general area of use is dairy flavors, and, within that category, buttermilk is the most obvious compatibility. Like the creamy lactones, this raw material imparts an attractive creamy note to many fruit flavors. It also has a natural affinity with the brown flavor category.
Note that the dose rates given throughout this article are the levels suggested for use in flavors intended to be dosed at 0.05% in ready-to-drink beverages or in a simple bouillon.
Dairy Flavors
Buttermilk: Buttermilk flavors are a superb home for this ingredient. The subtle combination of notes fits in perfectly. A reasonable starting level is 8,000 ppm, but higher levels can work very well.
Cheese: Much lower levels, nearer 1,000 ppm, make a fine contribution to cheddar-style cheese flavors, but the real winner amongst cheeses is cream cheese. A perfect level in cream cheese flavors is 8,000 ppm.
Cream: For cream flavors, we are back to more modest levels, from 500 ppm to 600 ppm in fresh cream, and around 1,000 ppm in sour cream.
Fresh butter: Butyl buyryllactate is a very economical component choice for all styles of butter flavors. A good level of addition is 5,000 ppm for fresh butter flavors, perhaps higher for cooked butter flavors. It is not a replacement for the obvious δ-Lactones, but it does allow their level of addition to be cut significantly.
Milk: Fresh milk flavors also work best with lower levels, from 500 ppm to 1,000 ppm. Condensed milk and dulce de leche flavors are a very different story, needing something in the range from 8,000 ppm to 10,000 ppm.
For the full article, please check out the Perfumer & Flavorist+ September 2021 issue.