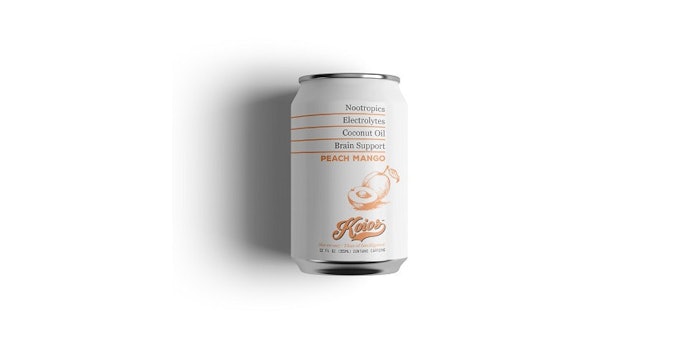 Koios Beverage Corp. has launched four additional flavors of its functional beverage, along with a rebranded look.
Working with food scientists to create a proprietary drink formula that stimulates short-term cognitive function, the Koios beverages contain lion's mane mushroom and L-theanine, an amino acid that has calming effects on the brain. The new flavors of the beverage include pear guava, pomegranate acai, peach mango and blood orange.
"We make functional beverages, not energy drinks, so we made the packaging more simple, elegant and beautiful. We lead with our ingredients instead of our brand name," said CEO Chris Miller. "As consumers look for more natural products that can enrich their lives and the world at large, we wanted our branding to reflect this. We wanted it to look like what's inside the can – simple, clean and natural."