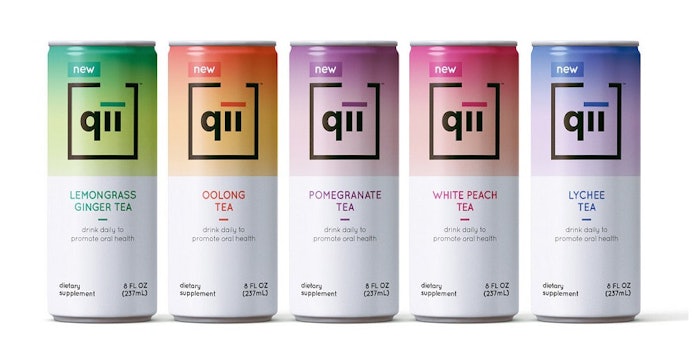 Toronto start-up DoseBiome has announced the addition of three new flavors to its qii line of functional drink for oral health.
Joining its original lineup of lemongrass ginger and oolong tea, the new beverages flavors include white peach, pomegranate and lychee tea.   
"The oral microbiome is an emerging area of research centered around the relationship between beneficial and harmful bacteria," said founder Ted Jin. "Our team is comprised of PhDs from the fields of microbiology, food science and dentistry who are dedicated to finding innovative ways to improve oral health. In understanding harmful bacteria and how they form plaque, we have effectively found ways to reduce both, leading to the development of qii."
Designed with its XyVita propriety ingredient, qii provides a neutral pH of seven, which prevents bacteria from building up on teeth — the cause of cavities. In addition to providing oral health benefits, the beverage is formulated to be non-GMO, vegan, gluten-free, soy-free and low-glycemic. 
"It just made sense – trying to take the bad habit of drinking sugary beverages and replacing it with a good habit that satisfies your craving and takes care of your mouth," said Jin.