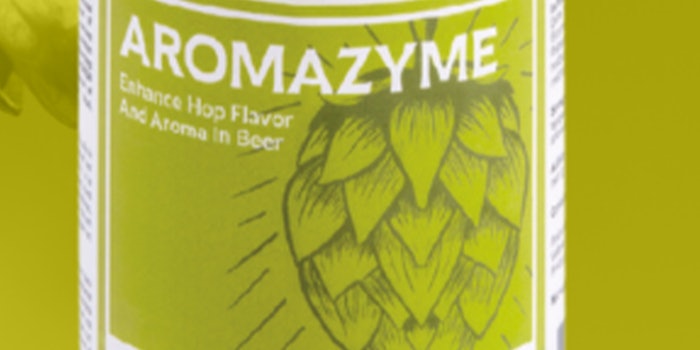 AB Vickers R&D department, a subdivision of Lallemand Inc., has developed ABV Aromazyme, an enzyme preparation with strong β-glucosidase activity. 

Related: Duclaw Brewing Co. Releases Holiday Stout
ABV Aromazyme has been developed to increase the complexity of the hop aroma and flavor profile in beer. It is also said to enhances the beer mouthfeel and drinkability by reducing unpleasant harsh bitterness.
The application of ABV Aromazyme during fermentation provides brewers with the opportunity to improve their hop utilization in combination with the usage of brewing yeast.
ABV Aromazyme is a food-grade dry enzyme preparation, derived from a selected strain of Non-GMO Aspergillus niger, available in 100g plastic jar with a recommended dosage of 5g per hL of wort.