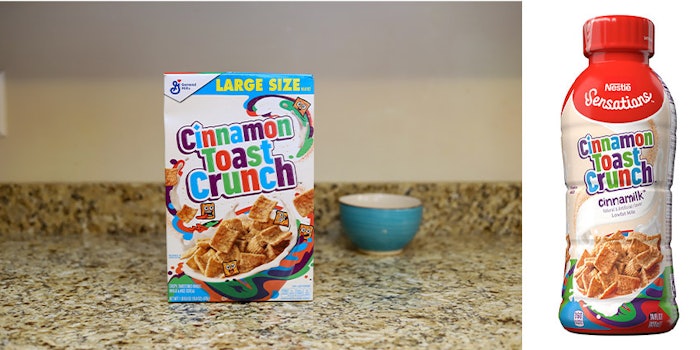 Nestle has announced its newest product, Cinnamon Toast Crunch Flavored Milk or Cinnamilk, which is set to release January 2021, per Today.
Related: Celsius Debuts Kiwi-Guava-Lime Flavor Powder
The drink is said to taste like cinnamon and sugar with a hint of toasted ceral. It will be available in 4-fl-oz bottles for a suggested price of $2.49.