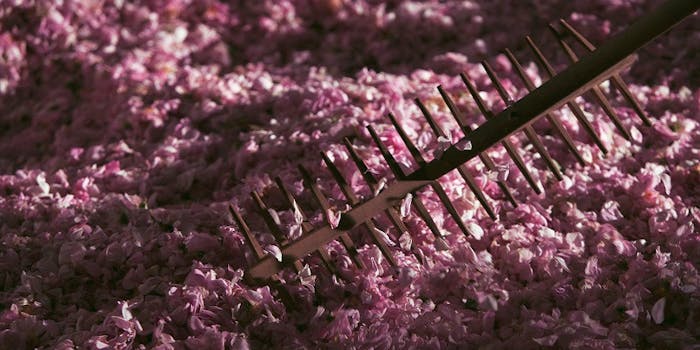 Robertet
Grasse, France
2017 sales: €504.4 million/$570 million
Estimated market share: 2.2%
Phillippe Maubert, Chairman and Global President
Focusing more on its current activities than seeking acquisition opportunities, Robertet SA has maintained its position in the leaderboard, while seeing healthy growth in its business. In 2017, the company reported €505 million in sales, a 7.9% increase from the previous year.
In response to the growing demand for natural flavors and cleaner products, Robertet has made progress on a series of initiatives and continues to refine its portfolio. In May 2017, Robertet and Ginkgo Bioworks successfully completed commercial-scale cultured ingredients, which can be used in a wide range of flavor and fragrance products. Robertet also continued its support of Sapad (Société Anonyme des Plantes Aromatiques du Diois), a 500 acres farm in Spain that organically produces aromatic products.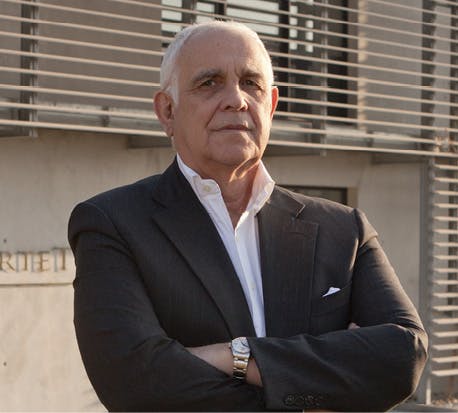 Perfumer & Flavorist: Since last year, what has Robertet focused on to maintain its position on the leaderboard?
Phillipe Maubert: The Robertet Group had a very strong performance in 2017 with global turnover of e505 million, a 7.9% increase, following excellent results in 2016. We are proud of our outstanding organic growth, which is due to our laser focus on our long-term strategic goals and the extraordinary efforts of our 1800+ employees rather than acquisitions. Our global teams continue to collaborate to anticipate changes in the consumer landscape and proactively help our clients win in today's hyper competitive market. Over the past few years we have also strategically entered new markets and embarked on targeted domestic growth strategies which are paying off today.
P&F: How is your company positioning itself to adapt to global shifts, like the growing demand for natural and organic products, transparency and digitization?
Maubert: At Robertet, our key point of difference in the F&F industry has always been our market leadership and expertise in natural raw materials, which we leverage extensively in all four divisions. Robertet is uniquely positioned to win in today's marketplace, as consumers are acutely interested in naturals, transparency and sustainability. These values have been a core part of who we are as a company for five generations of family ownership. Naturals are very important to us because it helps to drive our creativity in fragrance and flavor development, but it is not the only thing we stand for as a company. We excel at traditional fragrance and flavor creation as well.
Robertet has been the source of natural ingredients for the flavor, fragrance and cosmetic industries for over 200 years. Our expertise ranges from the origin—the seed, the leaves and the flowers, fruit or botanical—to our manufacturing competence that is continually reinvented: extraction, hydro-distillation, molecular distillation and super critical CO2 extraction. Thoroughly examined and expertly dissected, our raw materials reveal the marvels of the living world.
The explosive growth of the global wellness trend has spurred consumers to gravitate towards natural and organic products for a healthy lifestyle. The need for education both for our clients and the consumer is tantamount. What is the consumer's understanding of natural? How is the perception of natural different in international markets? What do the different natural labels and logos mean? Which ones are expected or necessary based on consumer expectations? How can ingredient source stories help deliver a message of authenticity and transparency for brands? These are just some of the questions that arise as we help our clients navigate this complicated subject.
As it relates to digitization, social media and online shopping, the ongoing disruption of the retail marketplace continues to have a massive impact on all our client partners around the world. Every brand is urgently retooling and revamping their strategies to survive in an environment where technology is a new driver of success or failure. According to Nielsen, in just five to seven years 70% of consumers will be buying food and beverage online. We are constantly challenging ourselves to uncover new consumer insights and methods to understand consumer expectations for the products they buy, whether online or in a retail environment. Even so, brick-and-mortar stores are still relevant for the modern shopper today and furthermore into the future. The store's role is changing from purely transactional to increasingly experiential: it is a place to discover, eat, play and work. We are focused on helping our clients thrive in the Amazon era by enabling delightful product experiences for their online and offline consumers.
P&F: As demand for naturals and molecules compete with supply, the industry is challenged to find alternative processes. What opportunities are available in these alternative routes to supply?
Maubert: At Robertet we are always looking to diversify our portfolio of natural ingredient source locations and refine our technologies to process those materials efficiently and sustainably. One of our key strategies to reach this goal is to continuously invest at the source. Owned by The Robertet Group, Sapad (Société Anonyme des Plantes Aromatiques du Diois) is entirely dedicated to organic agricultural farming. As an example of our investment strategy, Sapad recently purchased a 200 hectare farm (~500 acres) in Spain which will exclusively grow aromatic products such as (but not limited to) rosemary, myrtle and melissa.
We work in close collaboration with pioneering agricultural stakeholders who share our values. For example, we have developed a major partnership with Indulleida, a fruit cooperative in Spain with 14,000 farmers. Their expertise in whole fruit processing and our proprietary knowledge of botanical extraction combine to create superior products. Our unique ability to extract and isolate products and to make good use of by-products, is constantly growing. Together we are developing products for both fragrance and flavor application that are exceptional.
In the biotechnology area, Robertet USA partnered with Boston based Ginkgo Bioworks in late 2015 to start the project conception, organism design and process development for the next generation of flavor and fragrance ingredients. In 2017, we announced the successful commercial-scale fermentation of a key flavor and fragrance ingredient to 50,000 liters. The partnership between Ginkgo and Robertet has been an early driver of innovation in cultured ingredients, focusing on products such as rose oil ingredients and a family of lactone ingredients.
Cultured ingredients are a growing sector within flavor and fragrance and other industries, such as food and nutrition or cosmetics and personal care. These ingredients are produced by designer yeasts during fermentation, a process akin to making beer in a brewery. After the fermentation, the ingredient is separated from the yeast cells and can be used like other products. We anticipate this will be another path to successful ingredient sourcing in the future.
P&F: In light of last year's global weather events, such as hurricanes in the US and Madagascar among others, which affected citrus and vanilla production respectively, how is your company handling the volatility in the natural supply market?
Maubert: Robertet maintains an active global sourcing program that leverages our worldwide ingredient position via international agreements. When unforeseen catastrophic events occur that affect our entire industry, our long-term relationships with regionally diverse partners limits the potential implications for our business. As mentioned previously, our ongoing investment in farms around the world demonstrates our commitment to reduce volatility in our natural ingredient supply chain.
P&F: As companies are investing into adjacent categories, such as biotechnology, neutraceuticals, cosmetic actives among others, what are you learning from this market segmentation?
Maubert: Our clients continue to seek out innovation, improved technologies and updated claims from the F&F suppliers. As a result, we continue to expand our capabilities and grow stronger, reaching outside our primary competencies to offer plug and play solutions for our customers around the globe. We have expanded into complimentary categories such as active beauty and wellness, and we can augment the organic growth of our business by providing our clients with more than just fragrances or flavors.
As we move globally towards a lifestyle of 360-degree holistic wellness, the boundaries between product categories continues to blur. Our worlds are converging. We have seen the movement of gourmand and fruity flavors into beauty and personal care products. Conversely, floral and botanical ingredients once found only in fragrances are moving into food and beverage products. The expectations of the consumer are constantly being raised. What was a value-added benefit in previous years is now a point of entry, expected benefit. Fragrances and flavors are being challenged to offer more than just an amazing scent or taste. This is a fundamental shift in consumer mindsets.
In reaction to these trends, we established a new division within the Robertet Group called health and beauty. The goal of this division is to extend our expertise in the field of natural ingredients by going beyond the olfactory and gustatory properties of natural raw materials to uncover their health and wellness benefits. This new division is based in France and the U.S. and includes an impressive portfolio of active wellness solutions for multiple applications including food supplements, functional food and beverage, personal care, facial skin care and pet care. We specialize in providing our clients with highly efficacious solutions to enhance the consumers beauty from within.
An additional sensorial benefit that consumers seek today is long lasting fragrances in fabric care, personal care and home cleaning products. In February 2018, Ashland and Robertet announced a partnership to offer new and existing customers access to Robertet fragrances with Ashland's deposition and encapsulation expertise. This collaboration leverages the unique capabilities and experience of both companies to develop technology to enhance the delivery, longevity and release profile of fragrance with measurable performance rendering consumer perceivable benefits.
In response to the dynamic changes in the global marketplace, we have harnessed the collective power of all four divisions: fragrance, flavors, ingredients and health and beauty. This synergy of collaborative solutions is "One Robertet." This approach offers our clients product solutions for the existing CPG categories and for those new categories, which will emerge as the global marketplace evolves.
P&F: Looking ahead, what are some of the initiatives and plans that your company has for 2018 and beyond?
Maubert: Our strategic plans reach well beyond the year ahead and into 2022. In our flavors and fragrance divisions, we are focused on driving organic growth in key developing markets where we are currently underpenetrated. To fuel that growth, we are making significant investments in our Grasse, France headquarters (e40 million by 2019) as well as abroad.
We believe there is still plenty of room for growth in mature markets as well, and as an example we are seeing the results of that success in our natural ingredients division with the rise of the aromatherapy trend.
Our consumer insights teams around the world are tracking the lifestyle habits and overall preferences of Gen Z, Millennials and on the opposite side of the spectrum, Baby Boomers. As one example, we recently completed an intensive study in China to better understand not only the complex dynamics of this superpower market, but to uncover the personal care rituals and olfactive preferences of Millennial women in this massive and immensely interesting country.
Our new health and beauty division and the recent acquisitions of both Hitex and Bionov round out the growth portfolio. These investments demonstrate our vision to see the fourth and newest division of our group reach significant scale over the next few years.
P&F: Where do you see the industry headed in the future?
Over the next few years we expect to see more and more launches in the 100% natural, naturally derived and naturally inspired space. As consumers biohack their way to better, healthier lifestyles we also will see increased demand for organic offerings across all product categories. In our flavors division, our Natural Heritage by Robertett collection is unlocking the flavorists' tool chest of natural botanicals for innovative product development.
We anticipate a change in retail between functional and fun shopping. In the future, we'll spend less time buying routine essentials as these repetitive purchases will be done online or automatically replenished. As consumers move to e-commerce, the retail world will transform to be a destination for sensorial exploration and discovery. Consumers will venture out to retail stores as a source of entertainment or to be educated about new trends and products. These different approaches to shopping will pose new challenges for brands trying to establish or retain market share. Value added services including VR in store will become more important, and fragrances and flavors will certainly play a huge role in immersing and entertaining the consumer of the future. 
Footnote:
t The Natural Heritage by Robertet collection is a registered trademark