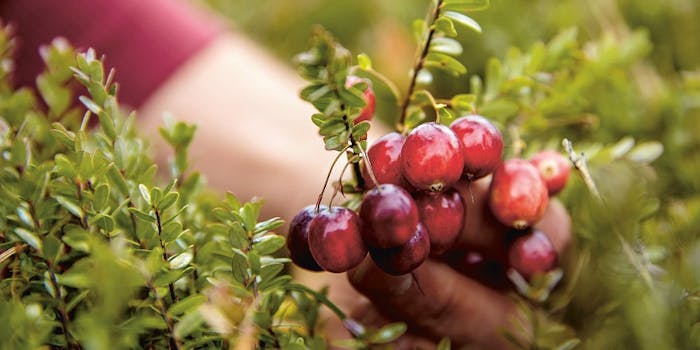 Symrise
Holzminden, Germany
2017 sales: €2,996.3 million/$3,589.1 million*
Estimated market share: 10.2%
Heinz-Jürgen Bertram, Chairman and CEO
Holdings its position at number four, Symrise has continued its success through improving its overall infrastructure, focusing on sustainability and meeting growing demands.
Globally, the company has made a number of key investment from opening a logistic center in the Port of Hamburg in April 2017 and a creative development center in Mumbai in June 2017, to acquiring Brazil-based Citratus Fragrancias. In the beverage segment, Symrise acquired British beverage company Cobell Limited in June 2017, and in December 2017, the company launched its California-based Califormulations, a dedicated suite for product development for beverage entrepreneurs.
Additionally, the company has made strides in becoming a more sustainable company. At the beginning of the year, Symrise joined the Biodiversity in Good Company initiative, which brought several industries together to share information on sustainably using resources. Towards the end of the year, Symrise launched its line of citrus essence oil replacers, which aimed at addressing some of the volatility of the citrus market. These moves were all accompanied by larger initiative progress like committing to the goal of the Paris Agreement on climate change and establishing a 24/7 environmental on-call service.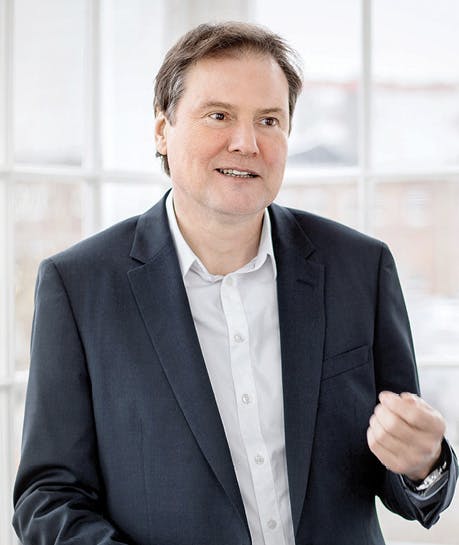 Perfumer & Flavorist: Since last year's leaderboard, what has Symrise focused on to maintain or raise its position on the leaderboard?
Heinz-Jürgen Bertram: The 2017 fiscal year has seamlessly continued our company's success story. In addition to exceeding our goals, we've now also achieved exceptional growth for the twelfth consecutive year. The group increased sales by 3.2 % to e2,996.3 million (2016: e2,903.2 million). Excluding portfolio and currency effects, organic sales growth even amounted to 6.3%. Symrise profited especially from the dynamic performance of the flavor and nutrition segments and strong demand in the EAME and Latin America regions. Cosmetic ingredients and pet food also contributed strongly to the company's growth in 2018. And with an EBITDA margin of 21 %, we're once again one of the most profitable companies in our sector.
To achieve this growth, we basically focused on three key areas – product diversification, backwards integration and acquisitions/openings.
Product Diversification
In today's fast-paced world, the degree of innovation and re-invention of a consumer brand product is crucial. Our customers rely on us in their efforts to strengthen their product lines and expand their value proposition. They highly appreciate our innovation drive and the ongoing additions to our own portfolio – be it in the traditional flavor and fragrance business or in new areas such as care and nutrition.
For instance, we have been scientifically exploring the microbiome. This is a new area, where we decided to combine skin care with protection against air pollution. In the face of urbanization, this is a much-discussed and researched topic.
By crosslinking our longstanding expertise in beauty care with the latest insights on environmental pollution, we have developed a solution with more than one, i. e. multiple benefits. The result was SymUrbanh – which provides skin care like moisture, protects against pollution and prevents premature aging. During the Personal Care and Health convention in Asia in March 2017, SymUrban was awarded as the most effective new ingredient.
Further areas are the analytical supported cultivation of botanical plants, innovative cat litter solutions, and pre- and probiotics for consumers who look for a healthier diet.
Amongst our peers, we have by far the highest share of relevant patents, as the Patent Asset Index illustrates: 33.8% to be exact. To compare: three years ago, we stood at around 25%. A clear proof for our innovation power.
Backwards Integration
In addition to diversifying our portfolio, we've also significantly expanded our access to key raw materials and markets around the world. We've also developed additional know-how with new business units and thus established a significant focus on sustainability. Symrise is a company that knows exactly where its raw materials come from and develops innovations that increase customer benefits and cover even more market segments. We serve the entire family, from small children to adults, with our products, including pets.
We are also well-known for our backward-integrated raw materials, such as vanilla, vetiver, geranium, and green pepper from Madagascar. We source cloves, passion fruit, cocoa from the Amazon, bergamot from Italy, vegetables from Germany, France and Spain, as well as cranberries from Canada and bananas from Ecuador.
This perfectly illustrates that we significantly benefit from the constant expansion of our backward integration. It will therefore remain a strategic priority going forward.
Acquisitions and Openings
Diversification applies beyond our portfolio, to our customer base. It is a prerequisite for long-term success. Cobell, for example, the British manufacturer of juice bases for beverages, which we acquired for the exceptional access it would afford us to the attractive British beverage market and the many different customer groups. Another example for this is the manufacturer of perfume oils Citratus, which will allow us to strengthen our position in the important Brazilian market.
Another focus area is fostering our growth within the emerging markets, in particular in Asia-Pacific. We have been active in this region for decades now. For already more than twenty years, we have also been present with our own research center and manufacturing facilities in Singapore.
Singapore is one of the key centers for business, lifestyle and technology. Accordingly, it is an important hub for us. Following the significant investments in capacity expansions in 2010 and 2011 we built a brand-new flavor innovation and technology center. The official opening in May last year marked the completion of the over e30 million expansion of our regional headquarters in Singapore. This investment is really a win-win situation. We contribute to Singapore's vision of becoming Asia's regional food and nutrition hub, while at the same time being located right in the middle of it, which allows us to immediately benefit from attractive growth opportunities in the whole region.
We also established a new creativity center in Mumbai and a new sales office in New Delhi from which we serve the Indian market. We also invested in building a new sales and development center in Vietnam and expanded our site for development and application technology in Indonesia. All these initiatives support our local footprint, and even more importantly, customer proximity – a prerequisite for future growth.
P&F: How is your company positioning itself to adapt to trends, like the growing demand for natural and organic products, transparency and digitization? What is your perspective about these rising trends shaping the market?
Bertram: Naturalness plays a crucial role within our business policy. This starts already with our raw materials. We want to obtain 100% of our strategic raw materials from sustainable sources by 2020 and thereby promote backward integration.
Transparency and credibility are the fundamental prerequisites for a functioning market economy and sustainable development. Opaque business processes and practices pose the risk of erroneous decisions and investments and can entail significant social costs. Therefore, as shown in SDG 16 (out of the 17 UN SDGs), there is a legitimate interest on the part of politicians, investors, customers, employees, nongovernmental organizations (NGOs) and other stakeholders in the greatest possible transparency regarding the company's business and value chain processes.
We manage and address the dialogue with our stakeholders partly at the corporate level and partly at the division level in conjunction with corporate sustainability. The selection of the stakeholders is based on the recommendations of the AA1000 Stakeholder Engagement Standard, which we used for the first time in 2014 to reassess and evaluate our stakeholder interactions. The stakeholder analysis is to be repeated at least once a year.
We also put a strong focus on digitalization within our entire group globally. We've just launched a global joint IT/ERP project. Our goal is to increase efficiency within our production facilities and harmonizing our production processes. We are also working on projects that entail artificial intelligence as to optimize our development and production processes. Of course, we are also using big data to analyze market information in order to better service our customers. On the other side of the supply chain, we are developing digital supplier portals to get faster access to our raw materials.
The international platform of the Supplier Ethical Data Exchange (SEDEX) is also a valuable tool with which we can more easily assess suppliers and deliver our own data to customers. Since 2006, we have been publishing information on working conditions and employee rights, health and safety as well as on environmental and ethical business practices via this platform. Every Symrise production site has been registered with SEDEX. Since 2012, we have requested that our most important suppliers register with SEDEX and disclose their data there. We carry out audits for suppliers that pose an especially notable risk, that have crucial raw materials or that have had problems flagged in the assessment. Furthermore, our approach to backward integration enables us to exert direct influence on adherence to our principles.
Industry 4.0 will become more relevant day by day to manage our production processes. Complexity increases by growing automation and also by varying legislation demands thorough information about the raw materials we source globally.
Another area is the use of social networks. Within our pet food business unit, we have acquired a stake in the social network Yummypets in 2016. More than 400,000 people have created profiles on the platform for their dogs, cats and other pets. The company uses the resulting big data in collaboration with pet food companies.
P&F: As demand for naturals and molecules compete with supply, the industry is challenged to find alternative processes. What opportunities are available in these alternative routes to supply?
Bertram: In terms of sustainable and renewable raw materials, we are building more and more on side streams and by products from adjacent businesses.
For instance, the acquisition of the U.S. company Renessenz as part of Pinova Holdings is taking Symrise's Aroma Molecules division to new levels. In Jacksonville, Florida, and Colonels Island, Georgia, USA, the company produces terpene-based aroma and fragrance materials from natural renewable feedstock.
An important key to the successful implementation of the corporate research strategy is the ability to successfully combine further developed traditional tools in analytics, sensory, synthesis with new and enhanced instrumental, biological and biotechnical methods and processes (biotransformation, new enzymes, metabolomics, phenotyping, DNA profiling) as well as processes based on computer-aided, semantic/ontological search algorithms and methods using chemoinformatics/bioinformatics. Here, new structures in the area of flavoring substances with taste balancing properties were identified via in-silico screening and structure-activity relationships (TasteCyclei). In agricultural practice and process technology, statistical analysis plays an important role in combination with robust production or field-compatible rapid analysis methods – as does their evaluation and the planning of experiments for the development and optimization of sustainable processes and flavor compositions ("Design of Experiments," DoE).
P&F: In light of last year's global weather events, such as hurricanes in the U.S. and Madagascar among others, which has affected citrus and vanilla production, respectively, how is your company handling the volatility in the natural supply market?
Bentram: Our backward integration enables us to secure access to high-quality raw materials at all times. It also contributes to cost efficiencies in sourcing as we agree on long-term contracts with suppliers at defined rates. This enables better planning and it helps us in times of scarcity and volatile prices. Symrise is in a good position due to its backward integration in renewable fragrance raw materials – in particular due to the acquisition and integration of Pinova/Renessenz. Through this step, we became global market leaders in fragrance ingredients and cooling substances. This primarily allows us to secure and process our own raw material base. In times of volatile and scarce commodity markets, this is an immensely important strategic advantage which will pay off.
Within the local communities, we are building on long-term trustful and reliable relationships with farmers in Calabria, Madagascar and the Amazon for instance. Through our partnerships, we are able to source high quality raw materials that enable us to offer our customers best natural product solutions at competitive prices. We are also helping the local communities in developing their know-how, infrastructure and living conditions. This helps raising their standard of living and the quantities and qualities they produce.
P&F: As companies are investing into adjacent categories, such as biotechnology, nutraceuticals, cosmetic actives among others, what are you learning from this market segmentation?
Bertram: From our perspective, the areas of food, taste and nutrition as well as fragrances and care become more and more intertwined. Customers and consumers expect added value for their products.
We would say that we've been the first big player in the industry that has recognized that trend early on and built additional competencies in these adjacent areas. This is why the Symrise growth story is a story of innovation as much as of diversification.
P&F: Looking ahead, what are some of the initiatives and plans that your company has for 2018 and beyond?
Bertram: More than a decade of sustainable and profitable growth is evidence that we more than a very effective set up. Our strategy is spot on. Growth, efficiency and portfolio diversification are the key pillars of our strategy. They are well-proven levers and they have contributed to our highly reliable performance over the years.
In 2018, some of the concrete projects along those strategic priorities are:
We want to further grow in the emerging markets, maximize our customer spectrum, invest in targeted innovation and open innovation, expand our capacities and cross-link our research and development.
We want to increase our efficiency with specific efficiency programs, by optimizing our raw material portfolio through backward integration, a systematic approach to preserving resources, and co-operations in the supply chain.
We will further expand our portfolio in the areas of nutrition and care. We will look at M&As with a financial and strategic fit, cross-link our competencies, further expand our pet food facilities, invest in nutrition by working on solutions for products with low fat and reduced sugar. And we will also further develop our portfolio of active ingredients within the cosmetic ingredients area.
Profitable growth is also our clear goal for 2018 and we are confident: We have had a good start into the first quarter with strong demand across all business areas. The macroeconomic fundamentals, the good market dynamics and – not to forget – the additional demand coming from our new product innovations call for another year of targeted investments. We are also slowly reaching the upper end of some of our capacities.
We manage our business with foresight and thus expand in due time. With about 6% of sales, our 2018 CAPEX program is therefore again at the higher end. Take it as a clear sign of our confidence and the market opportunities we have identified.
Earlier this year, we have expanded our pet food production in France from where we are serving customers in the EAME region. In June, we will capitalize on expanded spray drying capacities in the US. In August, we will be able to leverage additional capacities for cosmetic ingredients there.
We are also already preparing the grounds for 2019: in the U.S. we have started construction work for an additional plant for Diana and we will further increase our menthol capacities. Overall, we will invest about e100 million in the U.S.
In China, we are in the process of building a new production site in Nantong. It will be operational from December 2019 onwards.
Furthermore, we see volatile exchange rates and significantly higher costs for raw materials. Thanks to our long-lasting and close cooperation with suppliers as well as our efficient backwards integration, we expect to compensate for most of it.
To further drive growth, we will capitalize on our global market presence, broad customer base and expanded portfolio.
Therefore, we see ourselves in a very good position to – once again – outperform the global F&F market, which is expected to grow by 3 to 4 %. In addition, we want to maintain our strong profitability and target an EBITDA margin of around 20%.
Our mid-term targets, which last until the end of the fiscal year 2020, also remain fully in place. We aim at a sales CAGR of 5 to 7%. Furthermore, we strive for an annual EBITDA margin between 19 and 22%.
P&F: Where do you see the industry headed in the future?
Bertram: We are firmly convinced that megatrends will open up further growth areas and continue to drive value creation within the industry. These include, next to the growing world population, also urbanization and the rapidly increasing consumer focus on natural products, among others.
From our perspective, this will lead to an increasing number of natural and food-in-food solutions. The conscious consumer and the World Health Organization (WHO) ask for products with less sugar, fat and salt. The industry will supply the taste and mouthfeel for this. In the future, products shall taste good, satisfy the hunger and also offer additional nutritional value through flavonoids, pro- and prebiotics, and many more. The growing and conscious population will demand less waste of precious food materials. Our industry will therefore develop technologies to use the side streams and by-products of other industries from renewable resources. The urbanization and aging population calls for products that fight premature aging of the skin, damage by pollution.
At the same time, products shall come with as soft and gentle ingredients as possible. This will further spur innovation in multi-functional and highly effective ingredients. Based on a growing population, increasing demand from rising income in emerging markets will lead to further innovation in high-impact fragrance raw materials and aroma molecules from renewable resources. The conscious consumer will also ask for products from a responsibly managed supply chain, which the industry will answer with more projects that start at the very source within the communities that grow the precious raw materials. Also, digitalization will change the whole way we create, produce and are doing business. Millennials are leading the way to an interconnected world that will do away with its boundaries and open up a new world of consumption, in which transparency will lead to a new ethics of doing business.