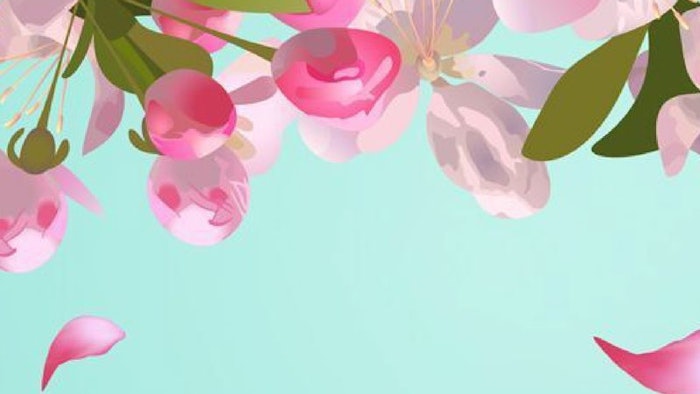 WFFC will hold its 2022 Annual Recognition Awards Dinner on June 16, 2022.
Related: WFFC to Host Virtual Lunch & Learn with Alexandra Niel
The event will consist of a cocktail reception and dinner to honor four colleagues for their accomplishments.
Gillian Bleimann Boucard, CEO of Berje, Inc., recipient of the Nancy Poulos Leadership Award.
    An active member of the flavor and fragrance community for over 22 years, Gillian Bleimann Boucard is the recipient of the Nancy Poulos Leadership Award. Bleimann Boucard began her career as a student, spending her summers in Berje's fragrance laboratory. These summers in the lab along with the guidance of her father, Kim Bleimann, sparked her interest in the industry throughout her college years. Beginning in 2006, she started her career at Berje as part of a rotational training program, working in areas of quality control, regulatory and product management. Helping Berje expand its global partnerships throughout  Europe, Asia, Australia and South America, she led the company's global purchasing team. As of 2021, she has ascended to the role of CEO at Berje, carrying the company into its third generation of family ownership. Throughout her entire career, she has remained hyper-focused on providing stability and sustainability for the next generation of her industry. When not working at Berje, her time is spent enjoying time with her family between New Jersey and Texas.
Elsa Howerth, RD&A director and senior flavorist at Kerry, recipient of the Flavorist Recognition Award.
Elsa Howerth, RD&A director/senior flavorist III at Kerry, is the recipient of the Flavorist Recognition Award. She has been in the flavor industry for over 30 years, although she came to the United States as a foreign student to study physical therapy. She received a bachelor's degree in dietetics and food administration, while training to be a flavorist in a career path she didn't know existed. With her passion and skill set, she advanced in her career moving into a technical director role overseeing both quality control and regulatory. She now excels in her current role at Kerry in Beloit, Wisconsin, as she continues to work on flavors across product categories and as a technical manager in complex reduction initiatives while mentoring/training juniors. She is an active volunteer for the Society of Flavor Chemists and a participating member of FEMA committees.
Christina Christie, senior perfumer of IFF, recipient of the Perfumer Recognition Award.
Christina Christie, senior perfumer at IFF, is recipient of the Perfumer Recognition Award. Christie did not know she would become a perfumer. However, with olfaction as her main sense, this paved the way for an amazing career in fragrances. She recalls the sensitivity she had to scents and kept sensation records while growing up in New York City. Still unaware of the industry after graduating college, a headhunter helped her find her first job in the industry. This introduction to perfumery while working in a marketing position, changed her fate and her career path. She eventually trained as a perfumer at Takasago while working there for 14 years; eventually going back to her roots in New York City to become a senior perfumer at IFF.
Sarah Willet, Ph.D., senior RD&A scientist of Innovation at Kerry, recipient of the Innovative Excellence Award.
With its induction in 2016, the Innovation Excellence Award is offered to individuals that act as role models in guiding change and innovation. This year's recipient is Sarah Willet, Ph.D., senior RD&A scientist of Innovation at Kerry. In her role, she focuses on areas for lipid systems, enzyme processes, and encapsulation of flavors and bioactives. Completing her Ph.D. at the University of Georgia in 2019, her research focus was on production of structured lipids containing menhaden fish oil, oleogels, and potential healthy beneficial lipids in food products. An active member of the American Oil Chemists' Society (AOCS), she has won multiple awards, including Biotechnology Student Awards and the Hans Kauntiz Award. Her active membership also includes serving as the vice chair of the biotechnology division, chair of Young Professionals Common Interest Group, and newsletter editor. Her hobbies include eating desserts and running with her chocolate lab Godiva and fiancé Jose.
The event will take place at The Liberty House in Jersey City from 6 p.m. to 10 p.m. Registration is now open and will close June 10.
Registration for WFFC members and subscribers is $220 regular, $195 early bird and $245 late.
Registration for non-members and guests is $260 regular, $235 early bird and $285 late.
Want to know everything going on in flavor & fragrance? Sign up for P&F+'s newsletter. You can also follow along on Instagram and LinkedIn.