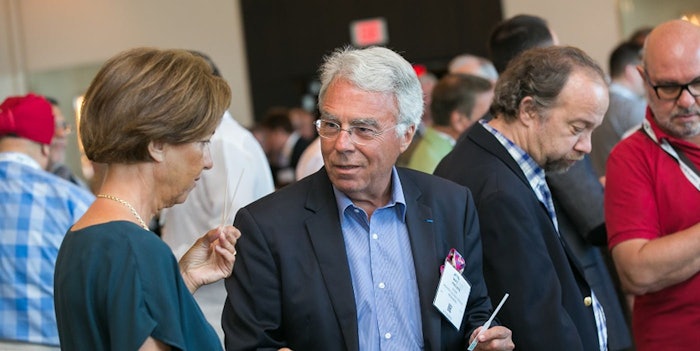 The World Perfumery Congress is returning this summer (June 29-July 1, 2022)! The number of registrants is growing, are you one of them? Discover the fragrance experts set to take the stage on Day 3 (July 1):
"What Can We Learn From the Indies?" presented by 4160 TUESDAYS' Sarah McCartney
" The Future of Perfumery from a Perfumer's Perspective" presented by ISPC co-presidents, Calice Becker and Francis Kurkdjian.
"Fragrance's Sustainable Future" panel featuring Guillaume Audy (Iberchem), Julien Firmenich (Firmenich), Koenraad Vanhessche, Ph.D. (ACS International, Ltd.), Nathalie Benareau (Symrise AG) and Theodore Anastasiou, Ph.D. (P2 Science, Inc.)
"Diversity Discussion: How to Implement Change in Fragrance" featuring Miriam Vareldzis (40notes, LLC.) and Yosh Han (YOSH)
"Fresh Faces in Fragrance" panel featuring Chris Collins (World Of Chris Collins ) Keta Burke-Williams (Aspen Apothecary) and Itika Oldwine (OldVine Fragrance)
Stay tuned for the final slots to be announced in the coming weeks.
Check out Day 1 and Day 2 of the three-day congress in Miami, FL.
Secure Your Seat
Early bird rates are now available for the three-day conference for $1,850. Attendees can also snag tickets for chosen days of the conference, as well as grab a ticket for the Fragrance Reunion Celebration on June 30. 
There is also a perfumer rate discount** for the three-day conference package ($1,250), more details can be found on the registration page.
** Qualified Perfumers is defined as trained perfumers working within the fragrance industry who are recognized as a perfumer (trainee, evaluator, etc) by an accredited perfumery society such as the ASP, SFP, BSP, etc. The WPC will vet qualifying applicants requesting the perfumer discount rate through these association partnering organizations. This discount only applies to perfumers who register for the three-day event. No perfumer discount applies to one or two-day event registration.