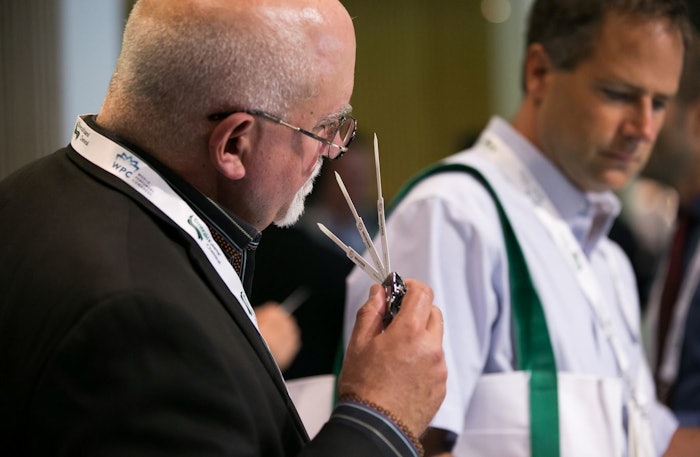 The World Perfumery Congress (WPC) is returning to Miami Beach, Florida June 29-July 1, 2022, and early bird rates are now available for attendees. Visit worldperfumerycongress.com to join in the fun.
Ready to know who is set to take the stage?
Mane junior perfumer, Ugo Charron, joins fully anosmic client, Emmanuelle Dancourt, for their session, "Bridging the Gap Between Anosmia and Perfumery with Synesthetic Language."
Charron partnered with Dancourt to deep-dive into emotional and synesthetic language and develop a perfume together. Implications are relevant and meaningful to all of us who communicate about fragrance in the digital space—where everyone is equally unable to smell.

According to the Monell Center, 4% of the global population suffered from anosmia pre-covid, and more than 15 million have suffered temporary, partial, total or permanent anosmia as a result of COVID-19.
>>>Registration is now open<<<
The WPC is the global stage for fragrance artistry, ingredients, technology, brands and business. The 2022 Congress will address the future of the industry. WPC 2022 will be held in person followed by a Virtual Congress.
Prepare for a lineup of the industry's global innovation leaders, including perfumers, R&D specialists, marketers and product developers, executives, market analysts and more.