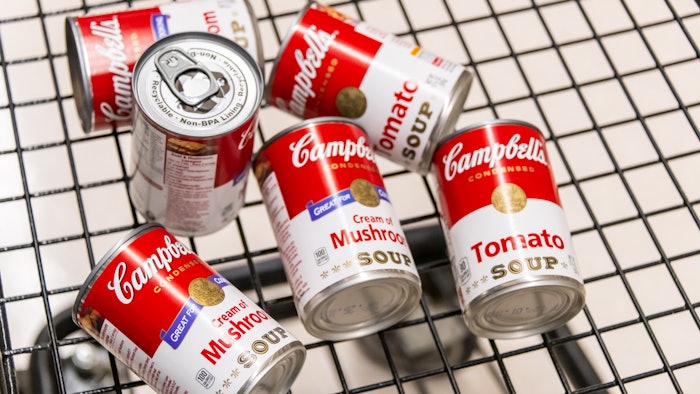 Scheduled for November 9-10 in Cincinnati, OH, flavor experts will assemble from around the world to discover the latest insights from industry professionals at Flavorcon 2022. 
>>>Early bird tickets are now available.<<<
Formulating with supply chain issues and/or regulatory updates can present major challenges. Flavorcon has tapped Campbell Soup Company's principal flavorist, Paul Ricciardi, to share his method for replacing raw materials in a pinch.
The presentation will go over strategies to replace raw materials quickly when they become unavailable to avoid disruption of the manufacturing of flavors.
Session highlights include:
1. Identify potential raw materials issues.
2. Use analytical techniques to identify possible replacements for missing raw materials.
3. Be able to keep ingredient statements the same to allow for a seamless transition.
Meet Paul Ricciardi, principal flavorist, Campbell Soup Company
Paul Ricciardi manages all flavor activities for the meals and beverage business, both internally and with external vendors. Before Campbell, Ricciardi spent 20 years in the flavor industry, working for the majority of that time with Firmenich and International Flavors and Fragrances. Ricciardi is also the current president of the Society of Flavor Chemists.
Get Your Ticket
FMCG professionals, flavor chemists, food scientists, purchasers, and allied formulation/creation specialists receive special pricing. WFFC and SFC members also receive a special discount for the event. For all pricing, visit flavorcon.com.
More details to come on the speaker in the weeks to come. Be sure to get your tickets for the full conference ASAP to receive the best rates! Visit www.flavorcon.com today.