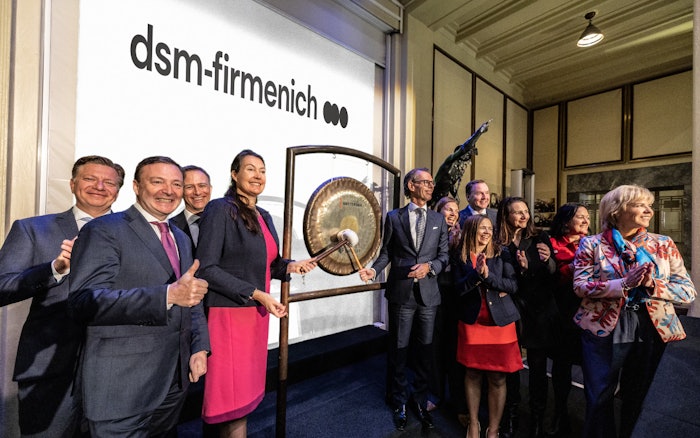 courtesy of dsm-firmenich media
dsm-firmenich recently held its extraordinary general meeting of shareholders, which approved the stand-alone interim financial statements of dsm-firmenich AG for the period from January 1, 2023 to May 8, 2023.
Also during the meeting, was the approval of a dividend of EUR 1.60 per share to the shareholders of dsm-firmenich AG.
Additionally, the remuneration for the members of the board of directors and the executive committee was approved.