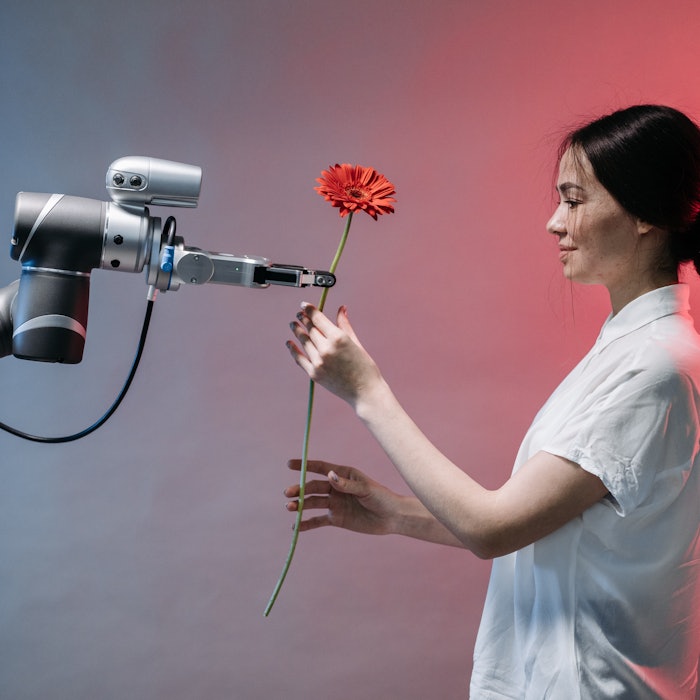 pexels photo by Pavel Danilyuk
Ready for a quick headline recap? But first, just a reminder, the February 2023 issue is now live and is filled with the buzz on the latest disruptors in F&F (genderless fragrances, neuroscience, consumer demands, flavor ingredient versatility, RTD beverages and more). If you haven't heard, we are starting a weekly one-question survey series, with a new poll posted every Tuesday. Be sure to cast your vote for this week!
P&F+ also took a trip to London for the British Society of Flavourists/British Society of Perfumers/Society of Cosmetic Scientists Bringing the Senses Together event. Recap to come! Until then, catch up on the latest headlines from this week.
Discover the latest advancements in AI, and companies specializing in AI applications from companies like Givaudan, Firmenich, IFF and more.
With over three decades worth of experience, Dong is joining Symrise's creative teams in Paris and New York, where he is said to play an important role in the International Prestige accounts. 
Feeling disruptive? Emerging consumer demands are offering opportunities for innovation across F&F. Perfumer & Flavorist+ has called upon industry professionals to weigh in on the latest trends in both the flavor and fragrance realms for the February 2023 issue.
P&F+ connected with the honorary vice president of the British Society of Flavourists, Andrea Albertino, to discuss the line-up of impressive lectures that were hosted throughout 2022.
According to the Mintel article, these three merging technologies are bringing forth the next generation of plant-based products that will help bring the category to the mainstream providing even more realistic products and new formats for consumers.
The Middle East fragrances market size was valued at $2,852.9 million in 2019, and is projected to reach $4,414.1 million by 2027, registering a CAGR of 7.4% from 2020 to 2027, according to recent report by Allied Market Research.