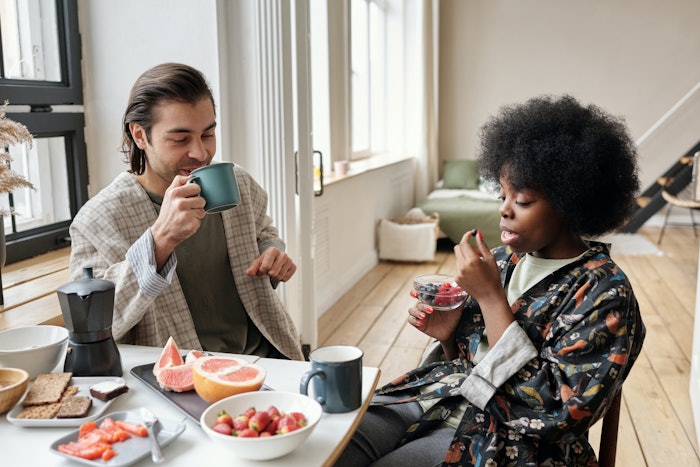 Pexels/Jack Sparrow
Mintel compiled its 2023 Global Consumer Trends Report, assembling a collection of data points that explore what consumers want and why, including now, next and in the future. 
Related: Bell Flavors & Fragrances Outlines 5 Industry Macro Trends with Spark Trends Platform
Looking ahead to 2023, Mintel's consumer trend analysis is grounded in seven trend drivers: Well-being, Rights, Value, Identity, Experiences, Surroundings and Technology. The database also outlines five consumer trends for the upcoming year, which you can see outlined below: 
1. Me Mentality
Mintel's report finds that 44% of the United States Gen Z population agrees that finding ways to celebrate themselves and participate in self-care is more important to them now than before the COVID-19 pandemic, a trend that's echoed within Bell Flavors & Fragrances' own industry trends report.
"Demand for mental health and wellness-focused products will grow as consumers look to understand their blind spots and actively work to overcome them," Mintel predicts for the future. "Brands can address this desire for clarity about the future by tapping into the spiritual practices or moral beliefs that consumers follow and engage with."
2. Power to the People
Mintel determined that 41% of UK consumers agree that direct-to-consumer brands, such as those fundamentally "closer" to the people, tend to form a more personal connection with customers than what traditional brands are able to establish. 
Moving forward, Mintel projects, "Advances in technology that allow for extreme personalization across categories will leave less room for mass market products to drive collective appeal. When brands find themselves navigating controversial issues, they will have a roadmap to follow, guided by the activist consumers they serve."
3. Hyper Fatigue
According to Mintel's report, in response to consumers' mounting financial issues, brands should work to continue offering cost-effective solutions while tapping into buyers' demand for escapism. At the same time, brands should offer a variety of opportunities to collaborate and establish new connections.
While mental health led the wellness trajectory, particularly after the pandemic, moving forward, consumers will want to discover more about how to protect their minds and bodies, developing a curiosity for spiritual and ritual practices as well as emerging wellness solutions that are on the horizon. 
4. International Localism
Mintel believes that buying local will help consumers bolster their environmental and psychological wellness, while allowing them to feel as though they're giving back in their own way.
Going forward, consumers will want proof that the brands they support share their ideals as well, which could go beyond environmental-friendly positioning to include corporate practices. That aligns with research that shows 60% of U.S. consumers would rather associate themselves with companies/brands that align with their values.
5. Intentional Spending
Mintel has determined that flexibility, durability and sustainability will play increasingly important roles when consumers make important buying decisions. Research indicates that 45% of U.S. consumers who buy specific personal care products admit to choosing alternative options due to an increase in prices over the past year.
The company predicts that consumers will continue to find value in purposeful products and will support brands they find trustworthy that also appear to make a difference. This mindset will help them ensure their everyday choices align with the future they imagine for themselves.
Want to know everything going on in flavor & fragrance? Sign up for P&F+'s newsletter. You can also follow along on Instagram and LinkedIn.