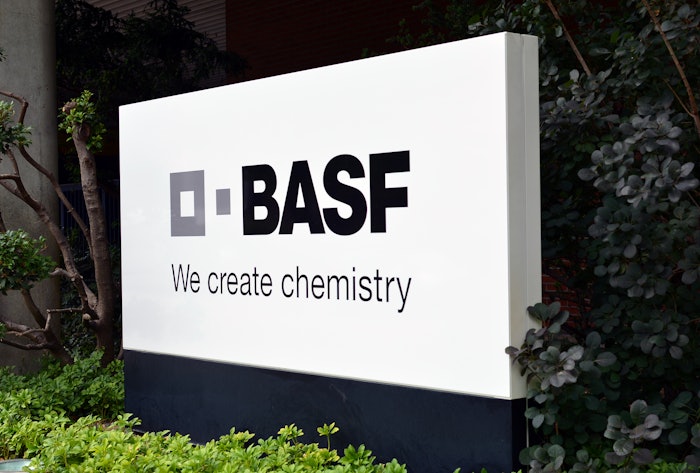 dreamstime
BASF has announced it has been granted Lower Carbon Footprint certification for its Geraniol Extra BMBcert by the Carbon Trust.
Related: BASF Achieves Palm Commitment with 100% RSPO-certified Palm Oil
Geraniol Extra BMBcert is offered with a third-party certified carbon footprint, used in various day-to-day home and personal care products. Besides the reduction of CO2 emissions, Geraniol Extra BMBcert adds further sustainability contributions to its broad application fields as it replaces fossil feedstock with 100% certified renewable raw materials via a biomass balance approach and it is classified as readily biodegradable.
The Lower Carbon Footprint certification for Geraniol Extra BMBcert was enabled by using BASF's integrated production site and the certified biomass balance approach. Renewable raw materials are used in the very first steps of chemical production, replacing fossil feedstock. The bio-based feedstock amount is attributed to the end product by means of the externally certified mass balance method. The BMBcert products are "drop-in" solutions which are identical in quality and performance to the fossil-based products, allowing customers to use them in their production without the need for reformulation. Geraniol Extra BMBcert BASF also offers more than 20 other aroma ingredients produced with the biomass balance approach and featuring a reduced product carbon footprint.
The independent global climate change consultancy the Carbon Trust certified Geraniol Extra BMBcert with a product carbon footprint that is demonstrably lower than the market standard. Geraniol Extra BMBcert was part of a first pilot of the certification process.
For BASF Aroma Ingredients, the Virtual Aroma Assistant, an online service platform, allows customers to request the product carbon footprint data. The cradle-to-gate product carbon footprint statements comprise the total greenhouse gas emissions that occur from the extraction of resources through manufacturing of the precursors and intermediates until the final aroma ingredient leaves the BASF factory gate. Using carbon footprint-optimized aroma ingredients will enable the flavor and fragrance industry to reach their ambitious sustainability targets for greenhouse gas emission reduction.
Willem Mutsaerts, chief procurement officer and chief sustainability officer at Givaudan, said, "We consider BASF's BMBcert aroma ingredients as a valuable addition to our pallet. This is a great contribution to replace fossil with renewable feedstock and achieve a significant reduction of CO2 emissions."
Hugh Jones, Managing Director, The Carbon Trust, said, "When you see our label, you know that the product's carbon footprint has been certified to internationally recognized standards. BASF is the first company to work with the Carbon Trust to achieve the Lower Carbon Footprint certification of an aroma ingredient."
Steffen Götz, vice president global sales and business management, BASF Aroma Ingredients, said, "We are proud that Givaudan honors BASF's biomass balance approach and that we achieved such a differentiating certification from the Carbon Trust. We now offer a large share of our aroma ingredients portfolio using the biomass balance approach which addresses our customers' demands for use of renewable raw materials and for products with a reduced CO2 footprint."
Want to know everything going on in flavor & fragrance? Sign up for P&F+'s newsletter. You can also follow along on Instagram and LinkedIn.