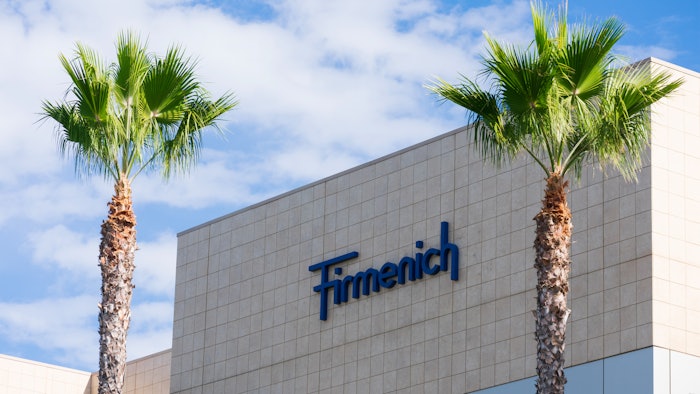 Firmenich has announced it has achieved living wage certification across all of its global operations. Firmenich is the second company in the world and the first in its industry to ensure decent living standards for employees globally. Following a rigorous external assessment by Fair Wage Network, a widely recognized international NGO, Firmenich was awarded the certification. 
Related: DSM and Firmenich Announce Merger
In 2021, Firmenich committed to providing a certified living wage to 100% of employees globally by 2025. Having achieved this goal three years ahead of its target completion date, Firmenich is engaged in driving strong practices on living wage across the value chain in collaboration with its customers and suppliers. Training for 100 major suppliers on human rights will include 10 new initiatives at source, including focus on women's empowerment, education, human rights practices and living wage.     
Firmenich is an active member in living wage initiatives, including the UN Global Compact Decent Work in Supply Chain platform; IDH (The Sustainable Trade Initiative); Sustainable Vanilla Initiative (SVI); and the Juice Covenant on the juice value chain. Firmenich has also been recognized by the United Nations Global Compact and will assume from June 2022 a global leadership position at the Labor and Decent Work Global Compact platform.   
Gilbert Ghostine, CEO of Firmenich, said, "I am very proud that Firmenich is one of only two companies worldwide to have succeeded in securing living wage certification. As a critical pillar of our inclusive capitalism model, our progressive approach aims at creating a positive impact for all our stakeholders, and our employees are key to making us thrive as a responsible business. Ensuring that people, wherever they are, earn a living wage is a critical step toward building a more equitable and inclusive workplace and society. Fair Wage Network recognizes our concrete achievements in embedding fair compensation across our Group and I am particularly pleased this is raising the standard in our industry. I hope this inspires other organizations to join our efforts."
Mieke Van de Capelle, chief human resources officer at Firmenich, commented, "Firmenich continues to set the standard for excellence in the world of work, and our holistic strategy aims at securing equity and inclusion across the entire organization. Building on achievements such as our EDGE certification, our no gender pay gap policy, equal representation on the Executive Committee, and a culture of diversity and inclusion, this certification will further strengthen Firmenich's profile as a leading global employer. Having reached this milestone already today, we will now further accelerate our efforts, partnering with suppliers to ensure that fair wage practices become the standard to do business together." 
Want to know everything going on in flavor & fragrance? Sign up for P&F+'s newsletter. You can also follow along on Instagram and LinkedIn.