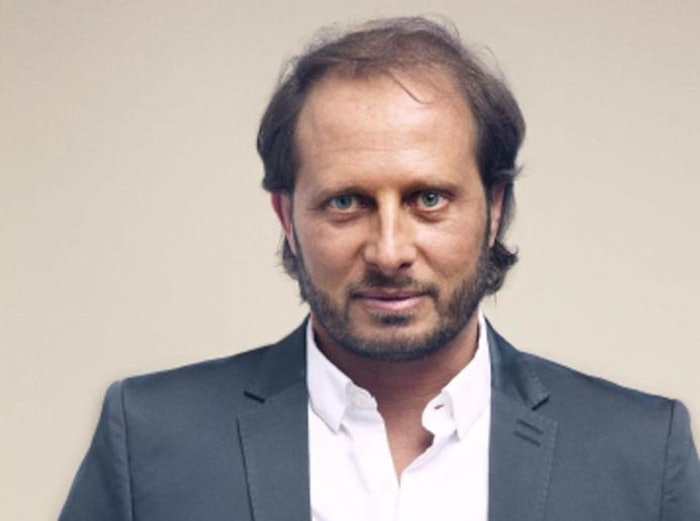 In late 2021, Firmenich announced principal perfumer and director of Natural Product Innovation, Fabrice Pellegrin, received the 14th François City Award for his career at the pinnacle of fragrance creation. Perfumer & Flavorist+ connected with Pellegrin to discuss this honor, his career in fragrance and the evolution of the industry he's witnessed over the years.
Perfumer & Flavorist+ [P&F+]: What does this award mean to you?
Fabrice Pellegrin [FP]: Receiving an award is always an honour, and of course a pleasure.
However, being rewarded by the public is far more important. When you compose a fragrance, you don't think about what you'll get in return, you think mainly about the pleasure you have in creating it, the pleasure of using lovely natural raw materials, or even synthetic ones, it's really creating a fragrance that will evoke memories, bring pleasure, transport people. It's everything you put into a fragrance. A fragrance is full of emotion.
P&F+: Are there any recent projects or wins of which you are especially proud?
FP: I'm proud of all the projects I work on. In all my development projects, I invariably foreground this notion of pleasure, it's what enables me to put my whole heart into the project, to be enthusiastic about it. It's therefore impossible for me to mention one fragrance rather than another.
P&F+: A word of advice for people starting out in the field of perfumery?
FP: Several words of advice: enjoy yourself; always keep learning, keep training yourself, stay curious; learn from your peers, discuss things with them; have respect for nature and raw materials; put yourself in the place of the consumer; never give up, persevere, it's a long-haul occupation in which nothing can ever be taken for granted, but which is tremendously rewarding, for you and for other people. The perfumer's role is about being generous, exchanging, sharing, and transmitting passion.
P&F+: How has the perfumer's role changed over the course of your career?
FP: It's always changing: new olfactory families, new compositions and ways of composing new consumer expectations. Something else that has changed is the teams who work with perfumers in the fields of evaluation, marketing, consumer science and the customer relationship: these teams have developed considerably. Today, the demand for sustainability is a key factor in our formulas, and that's for the better: for the planet, and for the individuals who constitute the perfumery sector as a whole. We're also seeing emerging the use of technology to enable innovation, the latest example being our formula generator that's assisted by artificial intelligence, and that can help us to save time on certain projects, for example by suggesting starting points.
P&F+: Finally, if you could describe yourself in three ingredients, what would they be, and why?
FP: Firstly, Centifolia rose and Grandiflorum jasmine: two wonderful flowers that make up the landscape of my life: Grasse, my hometown and the place I love best, and where my family and my vocation come from. I was born in the hills around Grasse, I've lived with these flowers, and they are very important for me today. They are natural products that speak to me and tell me stories: it is these stories that I want to use in my fragrances.
Next, patchouli: for me it's a scent unlike any other, I love its dark, deep, mysterious side, which adds a density that I like to find in fragrances.