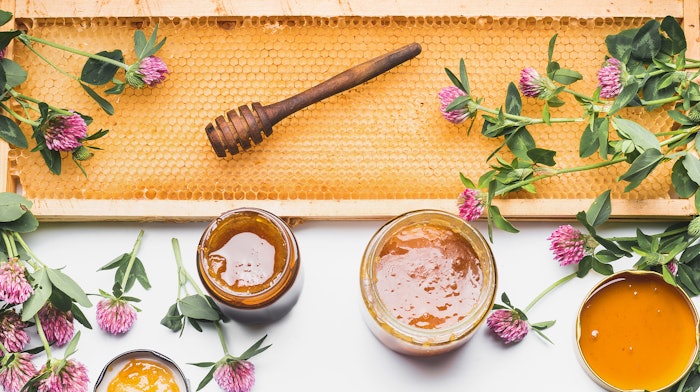 On November 23, 2021, Virtual FlavourDay organized by the European Flavour Association (EFFA) took place.
Related: ADM x Asia Sustainable Foods Platform Sign Joint Venture for Microbial-based Alternative Protein
The event explored the role of taste in food, as well as discussed the main drivers for sustainable consumer choices. Here are a few of the event highlights: 
The event kicked off with a keynote speech exploring the future trends and consumer needs and expectations when it comes to taste. Regina Maiseviciute Haydon, global food and drink analyst at Mintel, emphasized that great taste and appealing new flavors are some of the basic factors that drive customers' interest and engagement.
The sensory part of the event featured The Flavour of Europe, when flavorists from the United Kingdom, France, Italy and Germany created a European cocktail (rather, a sugar-reduced non-alcoholic candy cocktail) that told the European story.
The flavorists created four different cadies to capture several European flavors. Three were made with typical ingredients from the different regions of Europe, with musician Adriano Galante composing melodies for each. The fourth candy and melody combined notes for a #BetterTogether final Flavour of Europe candy and melody. The inspiration of the ingredients used came from a Social Media campaign #TheFlavourofEurope and attendees to the event got to be part of a sensorial game by writing in a word cloud what they thought the Flavour of Europe contained. The results were pretty accurate and insightful.
The idea of the Flavour of Europe as a way to bridge the gap of the virtual world and bring attendees together for Virtual FlavourDay. It has now produced a tangible product that tells the story not only of the Flavour of Europe but of the Flavour Industry, and that with passion and creativity, more conscious and sustainable lifestyles can be made through healthy and tasty choices.
The event concluded with a panel discussion on the topic: When sustainable meets tasty: Can we have it all? The panel was moderated by Florence Rason and featured Alexandra Nikolakopoulou, head of Unit Farm to Fork Strategy at DG SANTE, European Commission; Dr. Betty Chang, team lead of Consumer Insights at the European Food Information Council (EUFIC) and Alice Ravenscroft, head of Policy at the Good Food Institute.
Want to know everything going on in flavor & fragrance? Sign up for P&F+'s newsletter. You can also follow along on Instagram and LinkedIn.