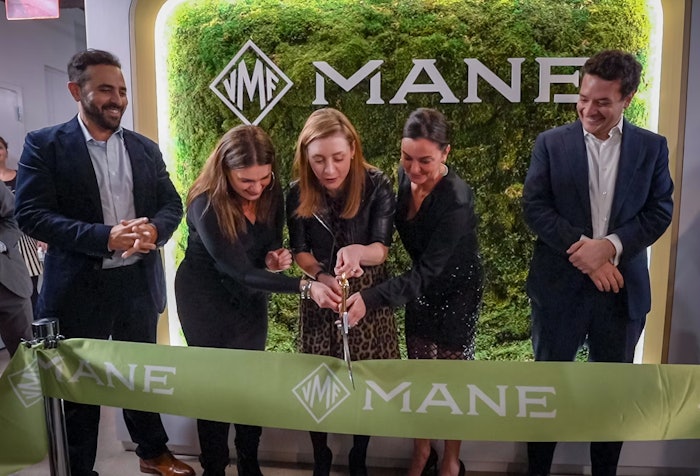 C/O MANE
In the last few months, Firmenich and Mane have seriously invested in their fragrance capabilities worldwide. Both Mane's New York Fine Fragrance Creative Center and Firmenich's Villa Harmony in China are client focused enabling both companies to shine a light on capabilities. See the latest updates from two of the driving forces in fragrances.
Villa Harmony is located within the Jin Ze Art Center, which houses a botanical garden said to be an inspiring venue for the holistic cultivation of body, mind and spirit, designed to allow creators, researchers and visitors to be fully embraced in the rich heritage of Chinese Perfumery.
With this center debut, Firmenich aims to help clients enhance authentic storytelling to reflect the rich olfactive history of China. The center plans to organize mini exhibitions and forum sessions for exchanges, designed to bring customers additional co-creation opportunities. 
"The opening of Villa Harmony reiterates our bold ambitions in creating an ecosystem of partnerships in China, in never-before-seen spaces. We are demonstrating our confidence in leading the Fragrance segment in the dynamic Chinese market, paving the way for customers to discover new olfactive directions," said Paul Andersson, President of Firmenich China.
The Fine Fragrance Creative Center in New York City is one of three, with other locations stationed in Paris and São Paulo. The space is said to echo the company's commitment to co-creation with clients, with a focus on transparency, client engagement and green innovation.
Birgit Benayoun, vice President, Fine Fragrance, stated, "The Creative Center unveils a unique open-floor concept that combines MANE's heritage in naturals with a modern-day industrial aesthetic to stimulate creativity and collaboration." 
Tathiana Remick, President Fragrance North America, shared, "We are thrilled to expand our footprint in New York and invest in a space that has a modern vision for the future of fine fragrance and ways of working in the heart of New York City. The space embraces our commitment to transparency, and green innovation."