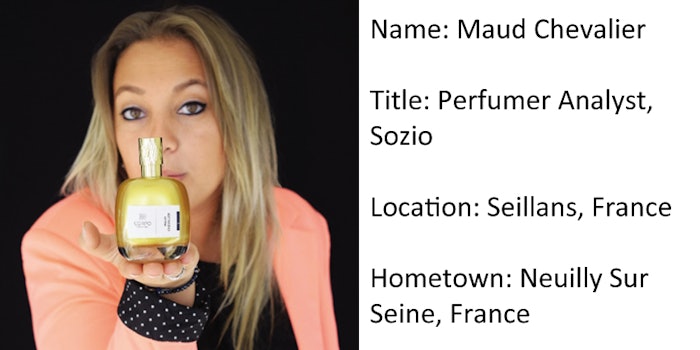 P&F+: What applications do you primarily formulate for? Do you have a favorite?
Maud Chevalier [MC]: Sozio Seillans is Sozio's fine fragrance creation center. We formulate exclusively for alcoholic fragrances. This is my favorite application and what I was trained for. I love the freedom we have in terms of creativity.
P&F+: Where do you find inspiration?
MC: I am a dreamer, I like to make up stories and build a scent around it. It is easier than starting from scratch. Besides, I recently became a mom of a handsome little boy that lightens my days. His smile and admiration for everything he sees around him, it inspires me.
P&F+: Are there any local ingredients that inspire you?
MC: There are a lot of fragrance plant farmers in the South of France (especially Grasse), so we are surrounded by flowers and plants. My favorite is tuberose.
Tuberose is an enigmatic, captivating, romantic and seductive flower. Its olfactive qualities are really complex with solar, spicy and milky white floral nuances. It can be described in many ways!
P&F+: Describe yourself in three ingredients.
MC: Cinnamon because it is soft and sweet. Tuberose because it is known for being romantic and passionate. Finally, oud for its strength and surprise.
P&F+: Do you have any favorite ingredients to work with? Why?
MC: I love working with new raw materials. I like discovering how to use them and how to combine them together. Being a perfumer is an everyday learning experience.